Something I often talked about different ways of losing weight, perhaps it is all New Year's holidays with their goodies, weekends and guests. Well, how can I hold on ?! But then, already, after this incontinence it remains only to clutch at the head, well, for a couple more extra pounds on the most beautiful parts of my body.
I love to lose weight in a complex. Combine immediately and wraps, and nutrition, and exercise. Now I will talk about one of the products that just helps to lose weight with complex use.
Is coffee losing weight?

I would not say that coffee can drastically help in losing weight. No, it rather helps speed up this process due to its properties:
1. Excellent body tones, this is especially useful for those who, like me, lose weight with sports in an embrace.
2. Reduces appetite. Have you noticed that sometimes a cup of coffee is enough to relieve hunger? I am yes. If I can't, for example, fully have a snack somewhere, then I try not to eat a super-calorie bar, but drink a cup of coffee. He invigorates me, and does not affect the waist. Also, while I am on maternity leave, I always drink coffee before dinner, so I eat less.
3. Contributes to the acceleration of metabolism. Which, in turn, accelerates the breakdown of body fat.
Coffee scrub

At home, I make coffee in a coffee maker and never throw out the cake. I dry it (otherwise it will be covered with mold), put it in a container, and then I use it to make an excellent home scrub for the body.
To make it, I take four tablespoons of coffee, three tablespoons of honey, a little shower gel and mix it all up to a smooth mass. Then, in the shower, I thoroughly apply this scrub with massaging movements over the whole body.
I always pay special attention to the abdomen area, buttocks, thighs and sides. I massage them sooo carefully, as this srab has a chic anti-cellulite effect.
Such a scrub should be done at least twice a week, then the effect will not take long.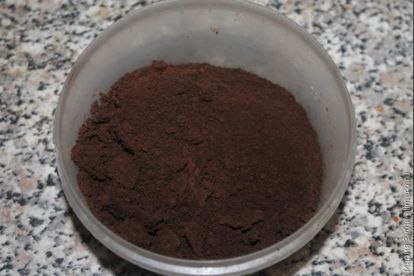 I admit that I did not try the specialized, advertised coffee for weight loss (for example, Turboslim), and I don't really want to. I am skeptical about the promises of magical weight loss, for which it is enough just to drink a mug of coffee and do anything. As Stanislavsky said: I do not believe !.
By the way, I heard a lot about green coffee. It is said that he works wonders, but he cannot be drunk during pregnancy and breastfeeding.


Have you tried it? Is there an effect?