Oh, girls … It's always like this: you think of something good, and everything starts to pour around. It has long been noticed: only I am going to lose weight, something unforeseen and very unpleasant happens. The body sabotages, or what? Maybe the subconscious does not give? So now.
I had just decided how the next morning it started: my kidneys ached so that I barely got up. They have been problematic since childhood, thanks to Herbalife. At 11, this filth appeared in our town and a mother who wanted only good things put me on these powders. Two weeks later we were taken away in one day: me with my kidneys, her with pressure. So since then, and grabs at times. But it's okay, it can be tolerated, familiar.
Worse with teeth. On Saturday evening, I grabbed it so much that I barely lived to see a dentist until Tuesday. Ketorol, my faithful friend for many years, who was able to anesthetize everything, lost for the first time. The pain is such that I want to curl up, hugging, like in childhood, a teddy bear, and cry. Only it is not supposed already neither by age, nor by status. I tolerate and try not to say the words with hissing and p – from them the most painful.
So the very first point of my plan so far on vacation – how can you gnaw an apple or a cabbage? On favorite carrot, languishing in a basket with vegetables, it remains only to look. It is necessary to manage with yoghurts, diabetic nutrition and other drinking substances.
Sweet wants incredibly. But then I found just a brilliant way out! Agar agar health treats. I do not know how useful they are, but! First, the amount of calories contained on each candy is written. Each one is packed, signed – in general, you can't throw an unwavering hand in your mouth. Secondly, even if you quit, it is not much. On the fourth one is already beginning to feel nauseous, 5 is nauseous. Although not to say so delicious. Two packs of 170g each cost a third day at the buffet and I don't even try to eat them.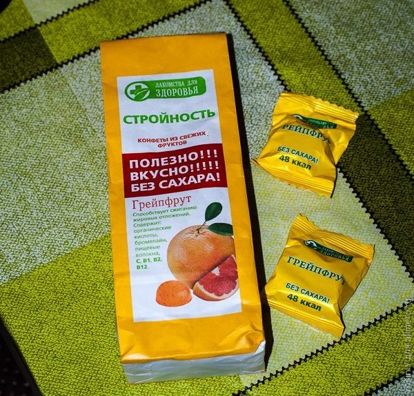 First failures

With the movement, too, somehow not wondered. Of course, I knew that it wasn't the hippopotamus who could be envious of my swan princess and my grace, but, to tell the truth, I didn't think that everything was so bad. Already on the 15th minute of the video (see here) I do not have time for the girls. I need something slower or something … I decided to take a closer look at yoga. Has anyone practiced what you say? I found this video, I want to try.
With the regime of the day trouble. Because of this, the tooth cannot go to bed on time. The closer the evening, the more it hurts. I lay down in the afternoon for half an hour – I slept until dinner, I didn't even hear the alarm clock.
The easiest is with the fourth direction. Creams smear. Bought one with the smell of chocolate – lovely! I don't know if it will help, but the mood is uplifting.
The most amazing thing is that the fifth direction is just a holiday! First, I got a model for a professional makeup artist. They, thank God, do not need 90-60-90, but normal skin. A friend asked to come in – it really hurts my interesting face: deep-set eyes, a hanging upper eyelid, a narrow section of the eyes (thanks to the Chinese grandmother), who are looking down at the outer corners. Wide nose, small chin, hairline merging with eyebrows, uneven thin lips with a clear contour. In general, all the most complex for modeling features in one bottle.
For almost an hour I was retouched. Girls, if you have not been a professional makeup artist – go! I saw myself so beautiful for the first time in my life! Now I want to print the photo and hang it in a prominent place. It remains only to bring the figure in line with this person. I have already decided (we believe that this promise number 2): I will see on the scales 13 * – and order a family photo session. And for 14 * I will please myself with a new skirt. By the way, already I sew her, remembering school skills. Is that in volume removed three centimeters – that was, where to strive. For 12 * – I will go on a massage course. Well, it's too early to think about smaller values.
But most importantly: now I firmly know that beautiful! What did they actually do? Slightly narrowed the face – it will narrow itself when the fat is gone. Eyes opened a little bit – this will also happen when the eyelid becomes a little easier! Well, thin lips and a wide nose somehow do not strain me. They are papins, and papa is for me the most beautiful man in the world. Having his facial features is happiness. Like crying eyes, which are a distinctive family trait on the mother's line.
And I signed a contract. There is one office here, the director of which is a very competent psychologist. Now we will have a mutually beneficial exchange. Instead of paying for my services, I will get advice from a high-class professional! Once a week, on Saturdays. I'm happy! After all, weight – it is very much dependent on the head. If you want, I will write about this a separate post or even a series of posts. Too voluminous topic.
So even if one point of the plan is temporarily not implemented, I press on the rest of the fronts. And by the way, doing this promise number 1. Home dress, which so long had not raised his hand, flew into the garbage. Learning to part without regrets. First with things, then with emotions. And with fat at the same time.