Once before the birth of children, I was fascinated by running. In the morning, before going to the university, I ran around the school that was in our yard. About this time I have the most pleasant memories.
You get up early, everyone is still asleep, not a soul in the street. I especially liked to run in the spring. Apple trees and lilac bushes were planted around the school, which gave off a scent, and I always plucked a flower for myself. Then you come home, a cool shower and you can already imagine how you will eat tasty and drink hot coffee now.
Now it happens, thoughts arise to run. Even with her daughter agreed to get up in the morning together. But there are always reasons for not doing this. It's a pity.
I'll tell you about how to organize a morning jog so that you have from her the same pleasant emotions as mine.
So you decided to start tomorrow morning. It is necessary to prepare footwear for jogging in advance in order not to rush around the apartment in the morning in search of a suitable pair. Regular sneakers are not suitable, as well as sneakers for fitness. If you care about your joints and really intend to run for a long time and productively, it is worth spending once on a pair of high-quality sports shoes that are specifically designed for running.
Footwear for running differs in a thick sole. Now manufacturers each year produce new models that are safe for the joints and take into account the various features of the body. I think in the sports shop you will be prompted and shown good sneakers, which will be a pleasure to run around.
From my own experience I can say that it is better to dress better, even in late autumn I ran in windbreakers and sweatpants. It is better to choose clothes from natural fabrics to let the air through.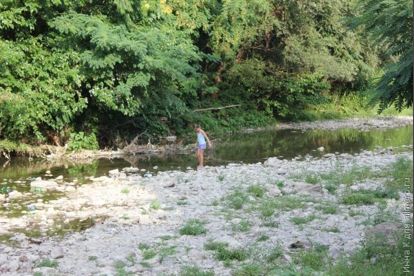 The main thing in this occupation is moderation. It is better to start jogging with a short walk with quick steps, so that the muscles warm up after sleeping. For example, while you go to your destination – the stadium, the promenade, etc. Reached the place – you can start. It is better to jog. This means – the pace is moderate, the foot seems to roll from heel to toe.
In my opinion, you should not set records. It is better to move for a long time, but at a slower pace than quickly and suffocate after 5 minutes. If he stabbed his side – this is a signal that the pace was taken too intense. You can slow down or go for a fast walk.
Jogging is better to finish walking. After coming home, it would be good to do a small unfolding complex.
Many people can not run on an empty stomach, dizzy, and the feeling is not very pleasant. It should be 30 minutes before jogging drink warm tea and eat something very light. After jogging, you should wait 30 minutes and then have breakfast.
For jogging to bring benefit and pleasure, it is not necessary to devote it to every day. You can run every other day or 2-3 times a week. The duration of the training can be varied according to your state of health; it is enough to practice 20-30 minutes at a good pace so that your mood will be bright all day.
Have you tried running in the morning?