You know, with the onset of spring, I always want to wear something light, gentle and airy! I love blouses, light dresses. But I began to notice that I simply do not fit into many things. I understood – with the arrival of light spring days, it was time to clean up.
I thought about losing weight. No, of course, I always think about it. But now I have made a firm decision: something needs to be done. Personally, by the summer I want to look slim and attractive! My husband, though kind, will never hurt a fly, and will not say a crooked word. Yes, and I will not say that I am fat. But if I do not like extra inches, then he, too! Simply, he is silent and thinks that I know everything perfectly well.
How to lose weight?
I decided to look through the articles on the sites. Indeed, today there are many different diets that promise a remarkable result in a relatively short time. These are various star diets. Perhaps someone, following the example of his idols, decided to achieve the same amazing result!
And someone pays tribute to fashion and follows fashionable innovations in this regard. The ladies try something Japanese, then Chinese, now super popular, monodiet! I was particularly interested in reviews losing weight women. After all, they experienced a diet. Statistics, and not only she, says that many people, not wanting to play sports and go on a healthy lifestyle, prefer diets.
Nutritionists sound the alarm and say that every diet has disadvantages! They harm the health of those who so desperately want to lose weight! And of course, dropping overweight in a short time, you can bring it back with an additional bonus. As a bonus, we get gastritis, problems with the gastrointestinal tract, with the appearance (hair, nails), as well as simply feeling unwell and worsening of mood.
I thought … Should I go on a diet and follow all its rules so diligently? Perhaps you thought about it. I have identified for myself the following facts that may make you change your mind.
Express diets are harmful to health.
I myself know that rapid weight loss is fraught with consequences. Naturally, negative. Extra pounds, like a boomerang, come back with double force. I wanted to lose weight very quickly in my youth. According to the laws of the then diet, I needed to eat hard cheese, wholemeal bread, boiled eggs. Allowed to drink coffee without sugar.
What do you think? I strictly followed a diet. Moreover, I still tried to restrain myself in something. That refused from cheese, then from bread. And faithfully believed in a good result. After a week of such a diet I felt disgusting. The guy I was so eager to please drew attention not to the beautiful girl, but to the anorexic woman!
Selected meal plan may not work.
You know, there are special programs that are designed for a specific person with his individual characteristics. If the developed diet was formed by a specialist, it can give a good result. And what is very good, this very result can be preserved for a long time.
But often people choose a diet at their discretion. They do not take into account the needs of their body. For myself, I perfectly understood that there should be no risks in nutrition. The diet should not be forced to starve. It must be complete and balanced.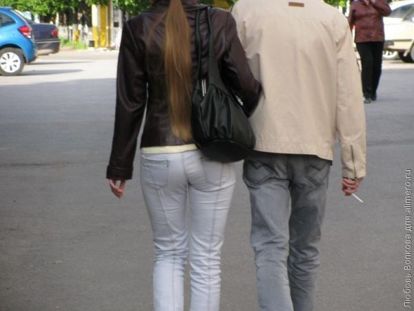 How and what to choose?
It is very important for me to choose the right way. I want to achieve a slim and attractive figure! Perhaps for some it's wildness, but I'm a fan of a healthy lifestyle. For myself, I decided to abandon diets. I saw nothing good in them.
A wise choice is proper nutrition, plenty of fruits and vegetables, food in an acceptable amount and physical exertion. My classmate at school was a very full girl. And lost weight only through physical activities. Now we decided to go to the gym to one trainer together.
And what do you think, is it worth refusing diets?