My weight loss process goes on. I think it's not necessary to write about it every day. 🙂 So today I want to tell you about one interesting way of eating.
At the weekend I met my good friend. Just this person changed my attitude to food and lifestyle a couple of years ago, so each meeting with him is a joy to me.
I was not particularly surprised that now he has completely changed his power system, as he loves everything new. Previously, he preferred only protein foods (he tried to build muscle mass), but more recently he switched to raw foods. Yes, like this, dramatically. I'll tell you what I learned from him about this way of eating.



Raw foods what is it?
In simple terms, raw foods are when you eat everything that is fresh, that is, you do not use fire or steam when cooking food. This includes all vegetables, fruits, nuts, germinated grains. Absolutely all dishes that require cooking on the stove are excluded from the diet. Also not used products such as:
– all dairy products
– confectionery, bread
– all types of boiled cereals, eggs
Easier to say that you can eat. 🙂 My opinion is a very extreme kind of food. Personally, I can't exist without hot food (although maybe it's just a habit), so I'm not sure if I could eat like that.
What does a person experience in this way?
A friend is now in euphoria. He eats raw foods for 20 days already, terribly satisfied. Without ceasing, he talks about the pros – perfect well-being, good sleep, lightness in the whole body, excellent mood. Although he does not belong to the zealous fans of this type of food, on weekends he still allows himself pizza and chocolates.
Undoubtedly, this diet is great for everyone who wants to lose weight. Moreover, I am sure that to eat this way properly and naturally. The meaning of syroedeniya – eat all living things, do not eat the dead.
Maybe I'll try to eat like that too. I know that many people say that eating only raw foods leads to stomach problems, but, according to a friend, his stomach, on the contrary, began to work incredibly well (going to the toilet several times a day).
Of course, it's summer, it's time to start becoming a syroed. In another season, I think it will be somewhat problematic and expensive to eat only fresh vegetables and fruits. Although, if such a power system is suitable, then there is not much difference what time of year.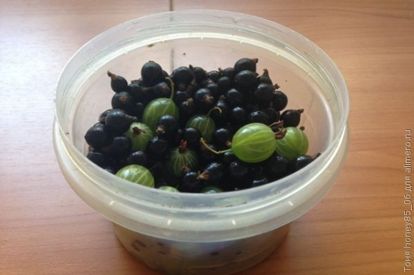 Girls, if among you syroyedy? How do you feel about this way of eating?