For more than 10 years I have been actively struggling with obesity. Rather, I got rid of extra pounds a long time ago, but now I constantly have to monitor my menu so that they do not come back.
Of course, sometimes I allow myself to relax a little, for example, during the holidays. But from 2-3 kg, acquired during this time, it is much easier to get rid of than 20, which I once had.
During this time I tried many different diets. Some are effective, others do not give almost any result, while others are so hard and hungry for me that, even reading their description, I'm horrified, not to mention trying them.
Today I would like to share my opinion on the protein diet.
Menu

This diet is designed for 12 days. As the name implies, the main ration of the diet is protein products, namely:
– eggs
– cottage cheese
– low-fat cheese
– lean meat
– ham and cooked sausage
– lean fish and seafood
– vegetables
– fruit (except bananas and grapes)
– olive oil
Prohibited carbohydrates in the form of pasta, cereals, potatoes, flour products, sugar, sweets, as well as ketchup, mayonnaise and alcoholic beverages.
Of course, there is even a ready-made menu for each of the 12 days of the diet, where breakfast, lunch and dinner are painted. But I, guided by the list of allowed and prohibited products, myself made up the diet. In addition, I do not eat meat, so instead of it I added chickpeas, peas, lentils and beans to my list.
Fundamental rules

1. 30-40 minutes before a meal, you must drink a glass of water.
2. After eating for an hour, do not drink anything.
3. Do not eat for 3-4 hours before bedtime.
4. At least the minimum physical activity must be.
During the period of the diet, it is advised to drink unlimited quantities of mineral water, plain water (preferably slightly warm), coffee, green or herbal tea without sugar.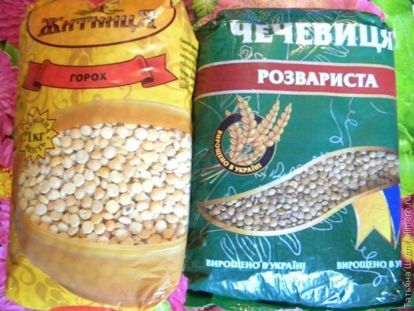 disadvantages

It is believed that due to the unbalanced menu and, as a result, lack of vitamins, sleep disorders, brittle nails and hair, dry skin can occur. Therefore, I drank vitamins in order not to feel the disadvantages of this diet.
Contraindications

It is absolutely impossible to sit on it very fat people, the elderly, as well as in the presence of various diseases of the gastrointestinal tract, kidneys, liver, gout or thrombosis.
My impressions

Effective, not hungry and easy to use diet is quite capable of putting a figure in order. Although it is designed for 12 days, I sat on it only 10, because already on day 10 in the morning the scales showed minus 3 kg, and I didn't need more;)
Have you ever tried a protein diet? Share your impressions.