I believe that many diets do not bring benefit, but harm to the human body. Since the food in this case is unbalanced and depleted.
But this summer, contrary to my rule No, I decided to try diets on Protasov after all.
Diet conditions
The basis of such a diet are products of plant origin. And she, in my opinion, is very suitable for women, especially in the summer, when there is a large selection of vegetables and fruits, and for eating meat products too hot. Another advantage of this diet is the lack of heat treatment, which is also important for the summer period.
The negative side is a very long period of the diet, in any case, for me – five weeks.
So what do we have as a result? Vegetables and fruits – unlimited in any quantity and at any time of the day, also dairy products, with a fat content of not more than 5% (milk, yogurt, cottage cheese, kefir, yogurt), cheese. Once a day you can eat an egg, but without fanaticism. Every day, the egg threatens to increase cholesterol in the blood.
And from the third week (oh, joy!), You can add a daily slice of lean meat (up to 300 grams), but better than chicken or fish.
Throughout the entire diet – water, tea (preferably green), juices (preferably freshly squeezed) – unlimited.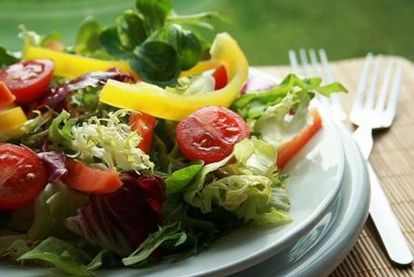 Lose weightof
My feelings: the first week – quiet horror, I wanted everything and without stopping. Distracted myself in different ways – fitness, walking in the fresh air and even … work.
Most strained to drink tea without the usual chocolate and cookies. Subsequently came to a compromise solution: drank an hour with a banana, almost like a candy.
The second week is already better. My salvation was a huge bowl of Greek salad with cheese. Well, the last three weeks have passed like a song. Vegetables, chicken, fish – what else is needed for happiness?
Total diet
The result did not particularly hit me. I couldn't lose weight much, but I felt an unusual lightness in the whole body. My weight before the diet was 65 kg, after the diet – 63 kg. The condition of the skin, nails has also improved, the shine appeared in the hair. Or did it just seem to me? I do not know for sure. But after this diet, I refused the meat of animals. I switched to chicken and fish, which I consider important and useful.
And I learned how to make wonderful vegetable salads of various kinds, now on my table every day there are all kinds of vegetable slices in incredible combinations.
As a result, I can advise this diet not for weight loss, but for a smooth rejection of meat products and the transition to vegetarianism.