Want to lose weight? Perfectly! But in this not very easy matter, you can not do something thoughtlessly. Proper weight loss is actually a difficult process. It is very important not only to lose centimeters and kilograms, but also not to harm yourself, to preserve your health.
Now I will tell you about the principles that I consider incredibly important, which I adhere to myself.
Not to starve!

You can not starve categorically! Of course, at first glance it seems that if you chew on breakfast, lunch and dinner lettuce leaves – the weight will go away instantly. This is likely to happen. But as soon as you start eating again, your joy will end, the pounds will return instantly, but, most likely, they will even bring with them a couple of friends.
This is because the body, being in a stressful situation, after fasting, frantically begins to accumulate fat in reserve. He has such logic. Well, he does not understand that we do not need them. It also happens because with such a hungry mode, our metabolism gets off, slows down. Which, again, is not in favor of our, so desirable slender forms.
You need to eat, but in small portions 5-6 times a day. This is the most ideal diet in my opinion.
I drink a lot of water

This is another principle of mine. I try to drink 2-3 liters of water per day. Just put a carafe of water in the room with a view to empty it by evening. It works. Such a drinking regimen favorably affects my metabolism, and I want to eat less.
No fatty, sweet and other hazards

I try to cook healthy food. I actively use a double boiler and quenching. I eat a lot of vegetables and fruits. I fry without oil in a good non-stick skillet, I try not to salt the food, and I also do not eat mayonnaise and ketchup. These products are still not beneficial for our body. I don't really like sweet things, but still, so that there is no temptation, I try not to buy it at all.
Of course, sometimes I make myself concessions, but not often)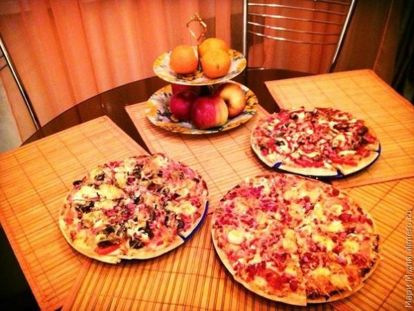 Where do without sports?

Want a beautiful body? Then you need to be friends with sports. Without sport it will never happen. It is not necessary to go to the gym, it is enough to exercise regularly at home on the video or to do special exercises. I asked my husband to buy me an elliptical trainer, now I run 40 minutes almost every day. Usually I run 4-5 kilometers. It perfectly tightens the body. Especially the ass and legs.
And what principles of proper weight loss do you follow?