I want to tell you how I eat. As I wrote in previous topics, my path to a healthy lifestyle began 2 years ago. I used to eat almost everything, I never was fat, but my figure was far from sports.
Now my diet consists of the following products: rice (brown), buckwheat, chicken, fish, fresh vegetables, eggs, apples, bread without salt, chicken broth, low-fat cottage cheese. I will describe by the hour, as usually passes my meal.
I have breakfast at 7 am, this is the most important meal for me. I know that many in the morning can not eat a lot, I have always had a great appetite in the morning. There is a little secret, as soon as I wake up, I drink a glass of water, after that it takes about an hour before breakfast, the stomach wakes up in that hour and is ready to eat.
So, breakfast – porridge (rice, buckwheat – all steamed, with a minimum amount of salt), chicken fillet or a piece of fish (also all steamed), a plate of fresh vegetable salad, seasoned with olive oil, one egg. I know, impressively, but I'm so used to it.
The first snack, at about 11, is 1 apple, yes, I eat 1 apple every day (there is a famous English saying, something like 1 apple per day and you will never get sick). Then at 12 can tea with two loaves. This is how the breads that I eat look like, the most important advantage is that they are without salt and there are many different types.
I have lunch at 14.00. And this is the most wrong my meal: (. This is usually chicken soup, but there sometimes is potatoes. Of course, without sour cream, mayonnaise and bread.
The second snack at about 16.00 is again tea with two small loaves.
Dinner – or some nuts (hazelnuts, almonds). If in the evening there is a gym, then after it is my favorite salad that I came up with recently, because I was tired of eating just cottage cheese. Here it looks like. This is cottage cheese with arugula and green onions.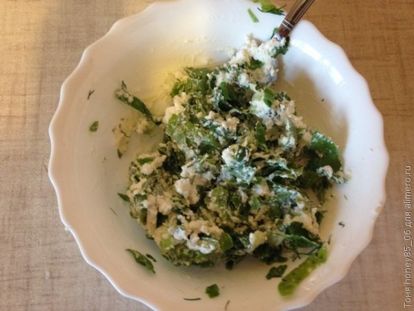 And of course, during the day, an unlimited amount of water and herbal tea (I have been drinking herbal tea for a long time, or, in extreme cases, green tea).
What i don't eat

I do not eat potatoes, sugar, bread, sausages, sweets, mayonnaise, sour cream, yogurt, juices, all flour. In fact, the list is large, it is easier to see what I eat, I do not eat the rest :). The exception is weekends and holidays. Over the weekend, I allow myself everything I want, but in small quantities. And I am a big fan of cheese, so sometimes I can buy myself a piece of cheese and every day I eat it a little bit – this is like a delicacy for me.
When you are happy with yourself, you will always have a good mood. A healthy diet improves the condition of the body, the complexion becomes healthy and the general state of health improves, it is checked personally.