At 18, I weighed 63 kilograms with a height of 166 centimeters. And madly dreamed of losing weight. Well still, after all my best friend was already 7 kilos me slimmer. And next to her, I seemed pretty still full of sweetie, such a nice little elephant. And in general, I did not leave the feeling that I am thicker than anyone.
After graduating from college, I immediately found a job in the profession. Came and changes in personal life. Slonyasha fell in love. This was the driving motivation for the improvement of my figure.
Diet – NO, proper nutrition – YES
From the option of dieting, I immediately refused. And not because I have not enough willpower. I just knew how much my girlfriend suffered, treating the stomach after another fast. In general, I decided to go through a proper and balanced diet.
First of all, I made a menu of my daily breakfast. And if earlier, at best, I drank a glass of coffee or tea without anything, but now my breakfast looked like this:
Porridge (oatmeal, wheat, rice, sometimes millet), boiled in water and flavored with a small piece of lightweight butter.
Apple or pear, sometimes peach or kiwi.
A glass of water without gas or unsweetened compote, self-made and pre-cooled, as the body needs to spend significantly more calories on the body to warm the liquid than on digesting a hot drink.
Small snack
Between breakfast and dinner, I allowed myself to eat a couple more fruits, a handful of berries (bird cherry, red currants, cherries) or drink some kefir. But thanks to the absolute employment at work, there was not so much time for snacking. Therefore, I did not particularly suffer from malnutrition.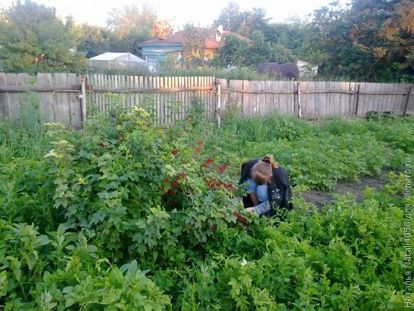 For dinner, I cooked fish in a double boiler or oven with a side dish of rice or pearl barley, once a week I baked rice with lean meat in clay pots. And be sure to vegetable salad. Mainly from carrots, cabbage or cucumbers with lettuce leaves and all sorts of greens, seasoned with lemon juice with a few drops of olive oil.
I didn't limit myself in vegetables – carrots, fresh cabbage, peas, various greens.
I also made a list of foods that are not desirable to use. It includes: all kinds of chips and crackers (although they were not particularly keen on them before), various muffins, cakes and rolls from the store, fried pies, soda, mayonnaise and fatty smoked foods.
A little milk chocolate or a couple of truffle candies, I still allowed myself. To raise the general mood.
As a result, for 4 summer months I lost 5 kg and fixed my weight for 58 kg for a long time.