I think many would agree that if the basis of the diet are those foods that you do not like, follow it is not easy. That is why, having tried many diets, I finally found one that suits me perfectly. This is the Dukan diet.
For those who are not familiar with the diet, I briefly describe the essence. Diet is divided into four stages:
1. Attack. At this stage, you can eat only protein foods, for the processing of which the body spends more energy and calories than for the processing of carbohydrates. Stage lasts 3-7 days.
2. Cruise. At this stage, protein days alternate and days when vegetables are added to them. The stage lasts until the weight reaches the norm.
3. Fixing. Weight needs to be stabilized. Therefore, it is impossible for strass to lean on prohibited foods, but gradually adding fruits and fats to the diet is good.
4. Stabilization. At this stage, you just need to maintain weight. To do this, leave one protein day per week.
First stage products
I don't really like the aching feeling of hunger and dreams about sandwiches when I sit on mono diets. Therefore, the Dukan diet is ideal for me. In the list of the first stage, there are already 72 products. Which, by the way, perfectly combined. But even more captivating is the fact that they are quite accessible.
1. Meat: beef, veal, horse meat, rabbit. Meat is all lean.
2. Virtually any bird, with the exception of the goose and duck.
4. By-products: beef liver and tongue, as well as calf, lamb and poultry liver.
5. Fish. Even fatty and canned.
6. Any available seafood. The most accessible for me: shrimp, mussels, squid.
7. Dairy products. Most importantly, they should be fat free, and yogurt should be without fruit and other fillings.
9. Oat bran. They are paid special attention in the diet, at the first stage you need to eat 1.5 tbsp. spoons a day.
You can drink black and herbal tea, water, coffee and water. Dyukan even allows light drinks (cola-light, for example), but I, frankly, are wary of them.
According to the calculations on one of the sites, my first stage of the attack was to be completed within three days, but I decided that I could withstand more and extended it to 4 days, since it really was simple to stick to this diet.
Pleased also that you can season the dishes:
– soy sauce
– tomato sauce
– balsamic vinegar
– garlic
– paprika, cumin, cinnamon and other seasonings
– salt
– lemon juice
There were other products on the list, such as agar-agar and paraffin oil. But since I did not find them in a regular store, I spent these four days perfectly well without them.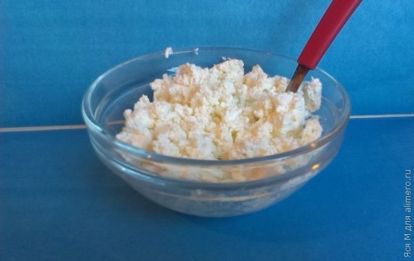 Second stage products
Add vegetables to the products. The one who thought about fried potatoes – relax! Potatoes, like all starchy, are banned.
And here is a list of what you can and should eat:
– green beans and asparagus
– tomatoes and cucumbers
– beets and radishes
– eggplants
– zucchini and pumpkin
– salad
– pepper
– mushrooms
– spinach
In addition, you need to increase water intake to 2 liters and oat bran to 2 tablespoons per day.
While I am at this stage, I discovered a lot of interesting recipes, which I will definitely share!