All my life I was inclined to be overweight. From the age of 16, when my work on this issue acquired the status of actual, I began to look for various methods to lose extra kilos.
Methods for weight loss – weight, but they all seemed unfinished to me. Some of them focused solely on the nutritional component (various kinds of diets), some on purely psychological aspects (affirmations, meditation, hypnosis, trance), some only on work with the body (sports, massage, wraps).
I tried everything, but none of this ended in success. I lost weight, but then rapidly the weight returned to normal. I talked with dozens of girls in the forums dedicated to losing weight, and they all had a problem similar to me.
This has been happening for more than 10 years, and I realized that the problem of overweight is systemic, and is not localized exclusively in one area of ​​our life.
Is overweight a simple problem?
Later, I received the education of a psychologist, finished massage courses, and now I practice in these two areas. And from the height of my experience, I can say that excess weight can be safely counted among the psychosomatic diseases. Namely, the fact that excess weight often turns out to be a deeper problem than we might think.
Of course, there are causes of excess weight exclusively of a physiological nature (diseases of the endocrine system, hypothyroidism, diseases of the ovaries), but there are no more than 5-7% of such reasons in the total mass of people suffering from overweight. In other cases, work to get rid of extra pounds should be carried out individually and systematically.
One of the most vivid examples with which I happened to encounter in life was the example of my girlfriend, who is overweight. Excess she had not 5, 10 or even 15 kg, but 30-40 kg. Moreover, the range of fluctuations could actually reach 10 kg during the month.
She tried a lot of drugs and techniques: counted calories, did not eat after 6, fed separately, starved, cleaned … But something again and again forced her to leave her venture half way and eat a lot again.
When working with her, it turned out that the girl is 33 years old, she is not married and is afraid of sex with a man in panic. Fears not of sex itself, but of the pregnancy that it may entail. And her parents in her own teens inspired her that there is nothing worse than bringing in the hem.
Already, her parents changed their minds 100 times, seeing that her daughter had difficulties in her personal life, the child might not be at all and told her the opposite, that you could even give birth to yourself, but your daughter could not hear them. The installation sits deep inside and guides its sneaky behavior.
The girl does not want to look attractive to men, because if she starts to like men, she will be looked at as a sexual object and will tend to incline to sex.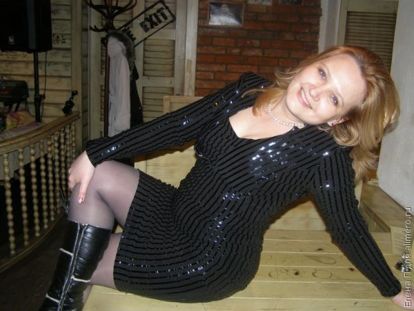 For this and many other examples from my practice, I conclude that overeating is only a symptom, like the extra weight itself.
In my next publications I will tell you what helped me and my clients lose weight.