That summer has come, which many have been waiting for. With him came the heat and more than 30 degrees. In general, in the summer period I see both pluses and minuses.
It seems to me, regardless of whether you are going to spend a lot of time on the beach this season or not, there is still one cherished desire: to look good. Indeed, in any case, clothing is now the lightest, sometimes translucent. In short, you can't hide your sides or stomach behind the jacket filler.
Another summer feature is movement more than usual. Personally, I think so. On my own experience and when looking at others. In winter, laziness takes possession; I don't want to go somewhere in the evenings after work. It is much better to stay at home and in the warmth, comfort and coziness to drink tea with your husband to talk about the events of the passing day.
In summer, the opposite is true. I want to move, do not sit still. In the evenings it is light and until 10 pm it seems that it's still far from the end of the day.
I must say that it is in these months (by and large, from May to September inclusively) that you feel more thirsty and less thirsty.
Meat, poultry, fish. To eat or not to eat?
Meat is considered a heavy product in any case, regardless of the method of cooking (then you can only make it heavy by fantasizing over dishes). Bird, take if the most popular option in the form of chicken, though easier, but still meat. With the fish here, things are a little easier. However, it is also animal protein.
About the benefits of all of the above scientists have argued, argue and will always argue. In this I am absolutely sure. I believe that animal protein is useful in any of these options and in each of them in its own way. If there are no contraindications or ideological convictions, then I do not see a reason to refuse it.
Personally, I do not have enough meat and fish when, for some reason, these dishes disappear from the diet. But I know one family, which in summer does not eat meat and poultry at all. They have it not for the purpose of fasting, not for the purpose of vegetarianism. They merely believe that in the summer the body is easier and better without heavy protein foods.
To be honest, I am not ready to give up even one thing (meat, poultry or fish) for 3 months, not to mention stopping all of this. I must say that I do not see any particular need for this. I do not believe that in moderate quantities, they can adversely affect the figure.
Of course, now, when local vegetables and berries have already gone, they need to be eaten. And they focus on. But I still left meat or fish dishes. Just began to eat them at lunchtime or in the area of ​​afternoon tea. They give satiety so that the rest of the meals you can just easily hold out on vegetables and fruits.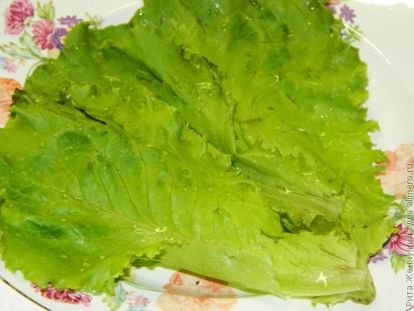 Breakfast, dinner, snacks, I mostly now make up cucumbers, radishes, parsley, dill, lettuce, eggs, sour cream, vegetable oil, cabbage, strawberries, milk.
Separately, I will explain about vegetable salads. If they are without eggs, I often fill them with vegetable oil. If with eggs, then sour cream. I must say that now my husband and I began to buy her less fat. Now we take 10%. If 10 is not, then 15, but not more.
And now I have replaced strawberries with all the sweets. Eat it simply or in the form of a soup with milk. I do not add sugar. So I kill two birds with one stone: I follow my figure and health too.
With regards to drinking. I practically loved the water. And my love for green tea and coffee without fail with milk now also began to decline. In the heat, I began to drink more just coffee and just tea: without sugar and milk.
I would like to hear from you: are there any changes in your diet in connection with the summer season?