When we were at sea in the summer, I noticed that a lot of women walk from the beach and to the beach with two sticks in their hands. Basically it was the ladies of retirement age, but very cheerful and cheerful. I asked my mother what kind of sticks they were, and she explained to me that this is Scandinavian walking. Before that, I did not even know such a term, but, being interested, I read information about this type of motor activity.
In general, I like walking very much. Back in school, I often reached it, although the journey took half an hour, and in 10 minutes it was possible to cross it by bus. And now it is easier for me to walk than to wait for the transport, then push in it, and pay for the passage of money.
But Nordic walking is different. It belongs to the wellness types (there is also a walking and sports). When Nordic walking used special sticks, very similar to ski. Technique also differs from the usual walk, and I will tell about it below.
I think no need to explain that the movement is useful in any form and to all without exception. And Nordic walking still has no contraindications, so you can see a lot of older people walking with two sticks in their hands. Due to the special equipment of a person walking, not only the muscles of the legs, but also the arms and back are loaded.
At the same time, the joints of the legs practically do not experience pressure, unlike running. Nordic walking is effective in the fight for weight loss, because during classes, 46% more calories are burned than during a normal walk in the fresh air. Also during walking there is a training of the cardiovascular system and respiratory organs.
If you want to do workouts, you will need to get comfortable shoes, clothes and of course special sticks – Nordics. Naturally do not use sticks from ski equipment, but it is worth buying specially made for walking. Sticks can be telescopic and fixed length.
Different and the material from which they are made – aluminum, aluminum with carbon, carbon, etc. Choose to your taste!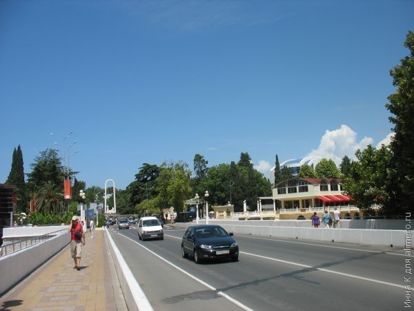 Learning to walk in Scandinavian is easy enough. When moving, the leg is placed first on the heel, then on the toe. At the same time, a hand with a stick is pulled forward and remains slightly bent at the elbow. The stick is placed on the ground at an angle. The other hand is at the same time retracted. Then everything repeats with the other leg.
findings
I think it is wonderful when older people try to move more, do not sit still. Yes, and young people can take Scandinavian walking into service. Most recently, I saw a young man with chopsticks and in our park. While I do not dare to master this kind of movement without like-minded people, and we just walk on foot a lot. But who knows:)
Would you like to try Scandinavian walking?