I have a wonderful diet – I eat nothing at all. Another couple of gastritis episodes, and I will be on target (The devil wears Prada).
Metabolism deserves to be given special attention, because of its good work depends on providing our cells with beneficial substances that we get from food.
But impaired metabolism can lead to serious deviations in the work of various organs, cause health problems and make the body virtually defenseless against various diseases.
Unfortunately, my very first, wrong and sad experience of losing weight has led to the fact that my metabolism has practically died. Still – for the result to be fast, my diet for a long time consisted of literally two spoons of buckwheat, low-fat cottage cheese, a cup of kefir and an apple.
Yes, I quickly got rid of extra pounds, but, in addition to health problems, I also acquired a ruined metabolism and, as a result, weight gain.
As it turned out, with prolonged fasting, the body, caring for survival, begins to accumulate fat, so after an extra piece eaten, there will certainly be an increase in weight.
Therefore, the very first thing that had to be done for health was to forever abandon the idea of ​​starving for a long time. But I understood that in addition to changing my eating habits, some habits in life had to be changed.
Where do i start

To make the body burn calories faster, we had to put a lot of time and effort, and make drastic adjustments even in our daily routine. And here are some of them.
Healthy deep sleep. Everyone knows that you need to sleep for at least 8 hours, and I also knew this, and sometimes, of course, I slept about that much, but … I went to bed in the morning and slept until 2 days, and if I had to go to work, she generally only slept about three hours every two days. Therefore, I had to completely change my schedule to go to bed no later than 24.00.
Fresh air. Even if there is no time for a walk in the afternoon, the habit of walking before bedtime turned out to be incredibly useful not only for me, but also for my family – both sound sleep and metabolism are in order.
Exercise stress. Since there was no catastrophic gymnastics at the gym, I started to press the press in the morning, to go down and go up to the 7th floor without an elevator, and in general, I try my best to move more.
Still on my list were douche and massage (from time to time, provided I persuade my husband to do it).
Products

Water. As you know, water deficiency slows metabolism. To make it easier to count how much water I drank, I made it a rule to drink 1 glass every hour.
Green tea. I drank at least five cups a day of this drink – it is not only an excellent antioxidant that prevents the formation of cancer cells, but also has a beneficial effect on metabolism – one cup speeds up the metabolism for the next two hours.
Whenever possible also tried to use lemon, hot spices and hot spices, which stimulate burning sensation, blood flow, increased metabolism and fat burning. And, of course, ginger, because everyone knows about its huge benefits for weight loss and for immunity.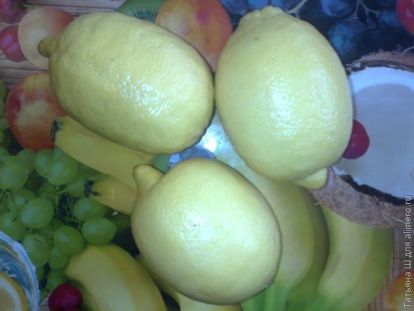 I also tried to eat chilled food, because for the digestion of cold food or drinks, the body will first heat them, and therefore burn extra calories.
At first, it was very difficult for me, because I had to radically change my diet and change my lifestyle. But the result is worth it, because health is much more important 🙂