It's no secret that so many women are big lovers of sweets. So I am one of them, and I am not just a lover, I am their passionate fan 🙂
But I am also a passionate fan of diets, so for me, losing weight, I had a question – how to combine two seemingly incompatible things. Or have to give up something? From sweet? Or from proper nutrition? After all, everyone knows that many diets, including proper nutrition, strongly recommend limiting the use of sweets.
In addition, everyone knows that due to the high content of simple carbohydrates and fat, such delicacies harm not only the figure, but also health.
Sweets increase blood glucose levels, and to cope with it, our pancreas begins to produce an increasing amount of insulin. A constant load on it leads to the development of diabetes. Well, about the negative effects of sugar on the state of our teeth, we hear from childhood.
And I made a decision

So that the result was quick, I decided that I would give up all sweet things. And she refused, but my diet eventually turned into a real test. Some scientists compare the dependence on sweets with drug addiction, and, to be honest, I partially agree with them.
At first I wanted to eat at least one tiny candy. Five days later I was constantly thinking about cookies, cakes and pancakes with jam. The more I tried to limit myself, the more I began a real break-up – mood swings and a mad desire to eat not just one candy, but a kilogram.
But as a result.
For a long time I did not have enough, because to give up all that was sweet was beyond my powers. In addition, my husband is also a sweet tooth, and while I was desperately trying to persuade myself not to think about sweets, he, like a tempting serpent, was sure to drag home some harmful delicacy.
What was to do? And very much it would be desirable to grow thin, and without sweet in any way. Therefore, I began to seriously study the question of what sweets can be losing weight, if at all.
It turned out that such goodies exist and their choice is quite large. But first I had to agree with my husband that, before buying something from sweet, he consulted with me and no longer brought home cakes and pastries.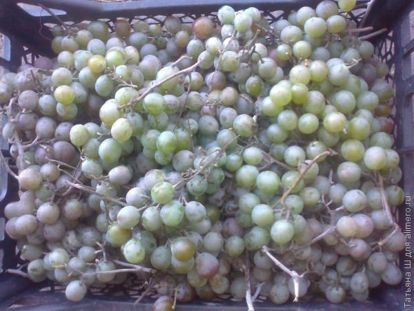 Changing habits

So that the struggle with sweet was effective, not stupid, as it has been until now, I decided to change some habits first.
First of all, drink tea not immediately after a meal, but after 1-1.5 hours, then you can also have a dessert.
Secondly, I tried to train myself to drink tea without sugar. It turned out very personal.
Thirdly, there is a sweet in the morning, hours to 15-16.
And fourth, never replace main meal with dessert.
Now it's time to take up the adjustment of sweets. In fact, sweets can also be useful – first of all, these are natural products created by nature: honey, fruits, berries and dried fruits.
You can come up with various desserts with fruits and berries: fruit salads, mousses, and fresh juices, and with the addition of low-fat yogurt and cottage cheese – more casseroles and cocktails.
Among the purchased sweets, too, chose the least dangerous: black chocolate, marmalade and marshmallows. And, of course, I understood that even such correct sweets should be consumed in reasonable quantities, not forgetting the measure.
As a result, replacing the harmful sweets with more harmless and refusing sugar in its pure form, from May to September (just in the season of fruit) I managed to lose 5 kg.
Do you like sweets?