Sometimes it seems to me that losing weight is something like that … Unearthly … Out of the ordinary. Well, how can you live without white chocolate, tell me, please? For me, sweets are the best antidepressant. Eat a piece of white or Korovka and everything – Tessy as it did not happen 🙂 And seagulls with chocolate in the morning is already a good tradition! I think many will support me 🙂
Here in one magazine I read the article of a famous French nutritionist … I really liked the way he thought 🙂 This genius of weight loss offers everything that the soul (or rather, the stomach) pleases – cheeseburgers, hamburgers, sweets, cakes, chocolate (and white in including). Only need to fit in 1400 calories.
And you can feast at least every day. It turns out a diet-shifter, we do the opposite. By the way, Pierre Ducane sued with this French nutritionist and … the court lost!
But I, reflecting on the meaning of being and my desire for a healthy lifestyle, came to the conclusion that I would not sit on such a diet. Perhaps, it is, of course, brilliant and mega-effective, but it is initially traced some kind of irregularity, unconventional.
In general, I decided to look for my own special way to lose weight. This, so that you can eat plenty of chocolate, and lose weight at the same time 🙂 Just kidding, of course, I will refuse something. Although the following moment strikes me: I spend three hours daily on the way, all the time I don't go anywhere, but I'm running and even flying, I'm running, and my kilograms are overweight!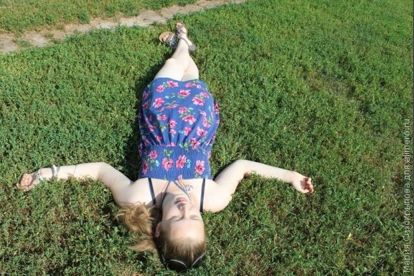 My mistakes and successes
Again, it is about mistakes! Maybe you will tell about the success! – my dear and beloved readers will be outraged. I'll tell you. Be sure to tell, but … later 🙂
It seems to me, first of all, you need to analyze the errors. First, to understand what goes wrong in the system, what needs to be changed. And secondly, in order to share and shed light on the truth with others of my very rich experience. However, I again and again step on the same rake!
What lessons I learned from my mistakes:
1) Do not set yourself obviously impossible goals. For a week to lose weight by 2 kg is impossible! In general, you need to look at the body and control its needs and aspirations. Without it, neither.
2) Control the meals. You need to carefully monitor yourself, ask yourself: Do you want to eat? Do you want this particular food ?. For me, perhaps the most difficult task! It's hard to keep track of yourself, especially when you're insanely hungry 🙂
3) Get enough sleep! Remember about my experiment, when I was going to go two minutes earlier and get up one minute earlier? Nothing succeeded! In the words of Mikieleandzhalo: All creativity is done at night 🙂
4) Do not give up sweet. For sweets, this is not an option. We'll be broken already the next day. You need to control yourself and eat chocolate in the morning – during the day everything will become energy, it will be digested where necessary 🙂
5) Do exercises. But not waving the legs, waving, but a real charge. Even have to squat! I tried once, the energy appeared for the whole day. But that was a long time ago and not true, but I am correcting myself!
Anyone want to join? We will reach for the heights together. And then one hard 🙂 Waiting for your comments and tips!