I'm in the postpartum period gained as much as 18 pounds! In the first period I lost 9 kg. But before embarking on the process of losing weight, I could not find motivation for a long time.
I want my clothes back!
The first thing I began to motivate myself was that I could finally put on my favorite dresses and suits. After I had grown stout, not one thing from my prenatal wardrobe fit me.
I bought myself pants, a sweatshirt and a homeless, sizeless robe. That's how I went for almost a year. I am a reflection in the mirror fed up to horror!
And every time I was about to leave the house, I thought that I had nothing to wear again. From this I had tantrums, which I seized cake or some other sweetness.
But this motivation did not work. I limited myself to food, but by the evening I was bogged down. She promised that I would start from tomorrow, but put everything off.
I want to lose weight for my husband
I began to feel that my husband is shy of me. We are less likely to go anywhere together. More often I walked with the child, and he was at this time at home. He tried to stay at home under any pretext.
I decided that I would lose weight for the sake of my beloved man! Moreover, I felt that our intimate life has become dull and monotonous. Before, I could, forgive my sincere details, ignite my husband, portraying a striptease. And as I gained extra weight, so shortness of breath appeared, I began to puff.
For a couple of weeks I tried to stick to a certain diet. I tried not to eat after 19 hours. But then I fell through. It flashed through my head that once a husband lives with me still, then he will not leave anywhere, that he likes me like that. In general, the motivation was useless.
Is my child an orphan? – Never.
Once I saw a program on TV. They talked about children without parents. And they remained orphaned, because their moms and dads were all sorts of addictions. The children were so miserable that my heart sank.
And suddenly it struck me like a lightning. But I, too, addiction! To food! I, too, can leave my child orphaned!
In recent months, my legs began to swell. I noticed that shortness of breath appears. My health began to pass. But I have a baby who is only a few months old!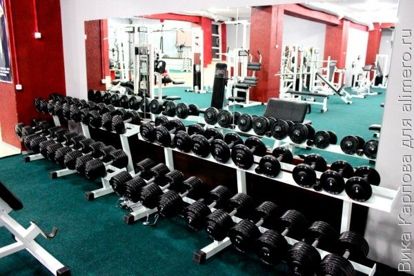 Here it is, my strongest motivation! I have to live for my child! I have to lose weight – and lose weight!
For several months now I have been eating right. I arrange fasting days. I started to play sports. And I already have minus 9 pounds on the scales!
And how do you find the motivation for losing weight? How many kilos managed to lose due to motivation?