How hard is the fate of losing weight, especially before the holidays … Or after? No – before and after! 🙂
Before any celebration I always want to lose 2-3 kg to be in shape. And in principle, I get it.
And after the holidays, too, have to lose weight, because it is difficult to imagine how you can limit yourself with an abundance of delicious culinary masterpieces;) In addition, the festive table is usually very high-calorie, and this affects my waist in the form of extra centimeters, and on the scales – the arrow shows creepy numbers for me. But help me fix the situation fasting days.
I really like protein days – not hungry, comfortable and the result is fast. In one such day, you can lose from 400 g to 1.5 kg (my personal record is 1.2 kg, which did not return later). Despite the fact that the calorie content of such a day is low (no more than 1000 kcal), but after unloading you can be sure that the weight left is fat, not muscle.
Menu

There are many options for choosing protein foods: meat, fish, eggs, vegetable proteins, dairy products and protein shakes. You can make a mono-diet by choosing just one product for all meals, and you can vary the menu slightly, combining several types. But just a day should be no more than 700 g of protein products.
In addition to proteins, you can add some fresh vegetables – cucumbers, tomatoes and greens. The only condition is that vegetables should not be refilled either with butter or mayonnaise.
Also very important fluid intake – 1.5-2.5 liters.
The day before the unloading day and the next day after it, alcohol, salty, smoked, sweet and flour should be excluded from the menu.
My favorites

1. Cheese and Egg Day

Breakfast: 100 g of cheese and a glass of black brewed coffee.
Lunch: 2 chicken eggs (sometimes replaced by quail) and a glass of green tea.
Dinner: 200 g of cottage cheese and a glass of green tea.
In between meals, you can drink a glass of low-fat yogurt or sourdough.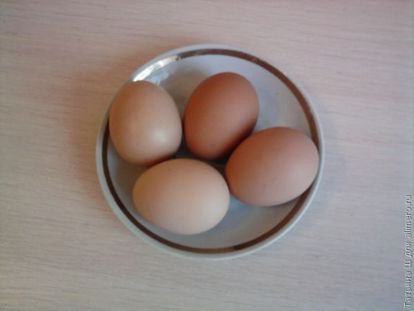 2. Day at the protein shake
The menu is quite simple: breakfast and dinner – a glass of cocktail prepared on kefir, lunch and breaks between meals – just kefir. On average, per day (with a cocktail), I use – 1-1.2 liters of kefir.
3. Cheese Day

Here you can dream up and slightly diversify the menu, because you can eat cottage cheese in combination with fruits, dried fruits, vegetables, greens, berries, honey and bran (for 100 g of cottage cheese, I add 2 teaspoons of bran). And you can make a casserole. Also in the cottage cheese day, you can add 2 cups of kefir or milk.
Daily rate of cottage cheese – 400 g.
For breakfast and dinner, it is useful to drink a glass of rosehip broth.
Contraindications

It is forbidden to hold fasting days during pregnancy and breastfeeding, with liver and kidney diseases, and with type 1 diabetes. Also, they should be abandoned during illness or illness.
And what are your fasting days?