Last winter I recovered very much – with a height of 170 cm my weight was 86 kg. Not only is it ugly, it also had a negative effect on well-being.
I could not immediately climb to the third floor – stopped and took a break. I could not walk fast: my legs seemed to be filled with lead. I had shortness of breath. And the biggest trouble is varicose veins. By evening, I did not know where to put my legs, feeling unpleasant, painful pain.

What is the reason?
Why am I so much better? Just a year ago, there was a little more than 70, and suddenly such an increase. She began to remember and reflect.
Well, of course, winter is cold! The body needs more nutrients to support the light of life. And all the time trying to chew something to keep warm.
You don't go out on the street too much, prefer to sit (or lie down!) On the couch, sluggishly watching TV or reading a book. A sedentary lifestyle, as you know, also does not contribute to weight loss.
But then I began to pay attention to unusual symptoms. I became too sleepy, although I slept 9 hours a day. It was chilly even in those places where other people took off their outerwear. And when I bought a good little puff for a lot of money, and even continued to freeze in it, I clearly understood that something was wrong with me.

The treatment did not affect my weight
I went to the doctors. The diagnosis was established quickly – a lack of thyroid hormones. They appointed artificial ones and promised that as soon as their blood levels returned to normal, I would immediately begin to lose weight. Because, as it turned out, it is the thyroid hormone that is responsible for burning fat.
Already in April, the tests were normal, but the weight remained the same. Then it was May, June. I still looked like a fluffy bun and was very upset about it.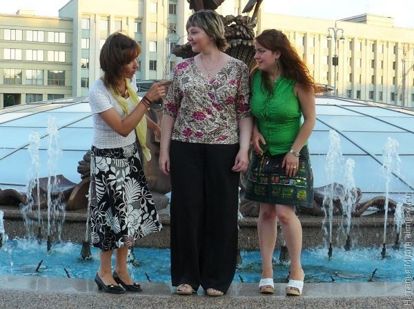 Changes started unnoticed
In July, I went on vacation. This year I could not go anywhere, and I myself decided that for a good rest I need to move as much as possible, exercise and eat vitamins.
I started going to the gym, doing callanetics at home, I walked a lot in the open air and fortified my food.
And somewhere in August, one day suddenly I felt a strange desire – to jump on a rope! Honestly, I confess, for a long time just to jump on the spot at least once was for me an incredibly complex manipulation. And suddenly – on the rope! What do you think – turned out.
And then it dawned on me – I lost weight! Jogging to the clinic! I don't have scales at home and, in truth, I'm not going to wind them up so as not to fall into manic dependence, like some of my girlfriends, who are weighed after each meal, and then groan and gasp.
Indeed – minus seven kilos! And then off we go. Throughout September, then October, November, I continued to lose weight, until I finally reached the mark of 72 kilograms. (Remember, a year ago was 86.)
It was here that I stopped, and in the last two months I even recovered a little bit again. But it does not scare me, as the weight fluctuates back and forth. That will fall a little, then a bit will increase. Just going to try to keep under control, that's all.
Recently, I again analyzed everything that had happened to me over the past six months, and brought out my own weight loss secrets, which were briefly mentioned above, but now I will tell about them in more detail.

Secret one – health
In my case, the launch for weight gain was a lack of thyroid hormones. It was the thyroid that did not cope with fat burning, and they began to accumulate on my thighs and stomach.
All girls who are planning to go on a diet or use other weight loss programs, I strongly advise you to start with a regular therapist. Suddenly your fullness is associated with some disease? And maybe a diet is not something that will not help you, but even contraindicated.
Nevertheless, in my case, only the restoration of hormone levels did not help, but when other methods of combating obesity were connected, the result finally appeared.
The second secret is an active lifestyle and physical education.
As I wrote above, I signed up for a gym and started going there 1-2 times a week. I was engaged in half-strength – I simply did not have enough physical strength for a full-fledged complex. Well, just imagine such a fat woman – and on an ellipsoid or a treadmill! But even this effort was enough to get the effect.
In addition, I bought a disc with video lessons of callanetics and began to study at home 2-3 times a week for half an hour. And also for more I did not have enough strength! One day I did only warm up and exercise for muscle groups above the belt, another day – for the muscles below the belt.
I heard amazing things about callanetics, and when I began to study myself, I believed that it was true. I must admit that in addition to the benefits to the body, it is also a very pleasant gymnastics!
In callanetics, exercises for stretching and alternation alternate. The impact extends to the deep muscles, which are usually not involved in aerobics and other active sports. It helps to lose weight and get beautiful body shape.
I also went out and walked, walked, walked – sometimes walking 8-10 kilometers a day. With each walk, my strength became more and more. I began to feel such lightness in the body, which I had not remembered for a long time.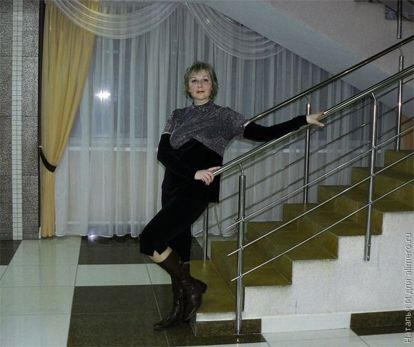 And sometime in the fall I had another very useful hobby – I began to dance. At first I wanted to enroll in some studio of modern dances, but they are mostly visited by young girls and boys. So I began to turn on the music at home and dance alone, so that no one from home could see. In the dance, I allow myself everything that I want – a ballerina portraying, a rock star!

The third secret is nutrition.
I have not used any fashionable diets. Just one day I began to listen to my body, and this is what I learned about it.
It turns out that he does not like pasta, cereal and potatoes! And I stopped eating them.
Absolutely refused to rolls and cakes, but now periodically ate ice cream. But what about sweets and chocolate – I have not loved them since childhood! Therefore, I had no problems with them.
From flour left only for the morning a white bread sandwich with a thin layer of butter. Together with a cup of coffee it is incredibly tasty and invigorating.
But he loves my body meat and vegetables in any variation, which I began to pamper him every day. From the black bread, too, especially did not refuse, that is, I ate the vegetables with bread.

The fourth secret is to learn to hear yourself.
Well, in the end I came to the conclusion that in general we must learn to listen and hear ourselves. We, though highly organized, are still part of nature, but in nature everything is wisely arranged.
Every person has internal resources in order to be both slim and healthy.
Want to drink? Take a glass of clean drinking water and quench your thirst.
Want to warm up? Get up from the computer and do what your body asks for you.
Love yourself, trust yourself – and everything will work out for you!