Frankly speaking, it is rather difficult to call them new – everyone has long been aware of everything. But for the first time I discovered some nuances of well-known theses. And so it turns out where the dog rummaged!
Authority of information
This, of course, will be about nutrition, since proper nutrition is 80% of success in losing weight. The remaining 20% ​​comes from exercise. I have no problems with the latter. But weight steadily kept at 60-61 kg. At the same time I noticed that the relief was somehow manifested, then I swam again, as it were.
By the nature of his activities, during the preparation of one of the articles, he had a chance to talk with a knowledgeable person. An equilibrist gymnast by occupation, he has studied a lot of literature on this subject, and now he is just a storehouse of necessary practical knowledge.
In general, I hope that the credibility of the source leaves no doubt now, so we turn specifically to the rules.
The simple secret of losing weight
1. The most important rule, which is recommended in the first place in all articles on the Internet, is not after 18.00. Therefore, many people are trying to eat up to this time from the belly, and then live until the very sleep with the obsessive thought that I have until the morning no, no!
In fact, you can eat, but not much, and it is important to know what is protein food. That is, low-fat cottage cheese, kefir, eggs, scrambled eggs, lean piece of meat. The most important and most important thing is not to eat carbohydrates at this time. It is desirable to refuse any cereals, sweets, flour products, sweets and even fruit.
At this time I tried to limit myself to an omelet without salt, ryazhenka or kefir and a boiled egg. Tea drank sugar free, with a few slices of hard cheese.
2. Refuse from sugar and sugar-containing products. With this, it was easy for me, since I practically don't use sugar. I prefer chocolate out of sweets, but even a little bit, I somehow got used to it and no longer pulls it. Recently I bought a marshmallow for a change, and it is so luscious to me that it turns up already.
3. Discard pretreatment food with preservatives and other additives. This, of course, everyone knows, but almost no one does. Voluntarily lose this holiday taste is extremely difficult.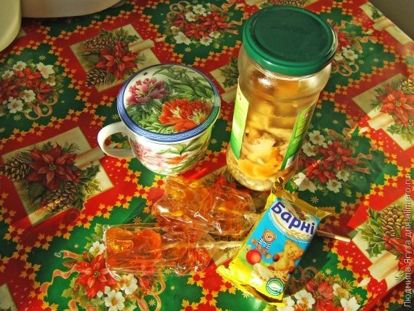 My result
When I tried to live by these rules, then in just three days it took me 2 kg. Believe me, with the initial 60 kg – this is an impressive result. True, I did not have enough for longer. When you sit firmly on food with various additives, it is not so easy to jump from it – breaking begins.
Somehow already the soul comes, so you want crackers, boiled sausage, chips or something more interesting. For example, I don't remember the shawarma when I was eating at all, and then my hands got tired, I wanted to. Went and bought, and do not care that it is already 19.00.
True, the body also gets used to the good. Already somewhere with half a serving, I feel it does not climb – the sauce is greasy, the meat is overdone, the Korean carrot is too peppered. But I stoically forced myself to finish it all. That it was more discouraged. And even tea with Zhmenka sweets did not smooth out these sickening impressions.
The result, of course, the next day was reflected in the scales – my gone 2 kg returned. But after that, I again wanted light and healthy food. So today for dinner I'm waiting for ryazhenka and a boiled egg.
In principle, the specialist said that it would not be possible to switch to normal food right away – breakdowns would be permanent. The main thing is to treat them calmly and with understanding, but then again to return to the intended path. Then they will happen less and less.
And evaluating my result, I now believe him that any average person, just correcting the diet, can easily and unnoticeably lose 5 kg in a month.
And what do you have dinner tonight?