When I finished breastfeeding my daughter, I began to rapidly gain kilos. With my height a little more than 150 cm each kilogram catches my eye, and then I gained about six in a few months. When, once again looking at myself in the mirror, I wanted to cry, I decided to take matters into my own hands and lose weight, having made every effort to do so.
I had weight problems since childhood, but I never tried to get rid of them, so I didn't have any weight loss experience. But I set myself two taboos: to go on diets and take such popular drugs for quick weight loss.
Having studied a lot of information on the Internet, I came to the conclusion that I want to lose those extra pounds, albeit not quickly, but qualitatively. Therefore, I decided to switch to a healthy lifestyle – to exclude those products that contribute to weight gain (sweet, fried, smoked) and play sports (morning exercises and evening jogs in a nearby park).
For weight loss, I took an enthusiastic. At first it seemed to me that maintaining a healthy lifestyle is very easy for me. 90% of my diet was fruit and vegetable salads, but I didn't even remember about my favorite candies and meatballs.
One fine morning, I woke up from what I dreamed of, as I was stealing in a kiosk … fried pies and potatoes. This was the first signal that I was doing something wrong. Less than two weeks of my healthy lifestyle, as I fell through. By the way, by that time I had already lost three kilograms, and after the breakdown I immediately gained five.
The conclusion from this is that you should not make severe dietary restrictions. Sweets and other not very useful products are best left in your diet, but only in the morning and in reasonable quantities. By the way, I have a friend who has been a syroed for five years. As a result of the breakdown, she has been eating everything for several months, gaining several kilograms a week and cannot stop.
Reasonably evaluate your strength!
My second mistake was physical exercise. Wanting to bring the desired result, I decided to go in for my body, not sparing my strength. Every morning I started with a jog, in the afternoon I spent a few hours doing callanetics on the video course downloaded on the Internet, and in the evening I turned the hula hoop and rocked the press.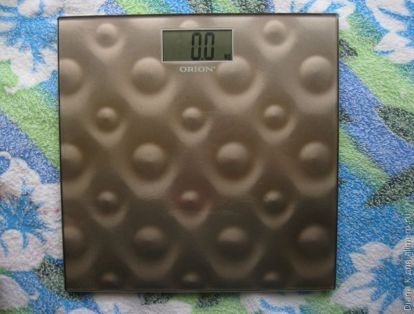 The first five days I kept. I was engaged with tears in my eyes, because all sides were covered with bruises from hula-hoop, and in my body there was a terrible force-felt. It is not surprising that my love for the sport has passed without starting.
Then I realized my mistake: I shouldn't immediately load myself, not used to sport since childhood, to such intense physical exertion. It was necessary to increase them gradually.
After a while I started to fulfill the plan again, but I did not make such mistakes. What ended my story of losing weight, I told the participants Alimero earlier.