Oh, how I want to lose weight! – I repeated it to myself again and again, and waking up in the morning, and going to bed in the evening. Since childhood, I was some kind of fat child, and by the age of 14-15 I had developed a stable complex about this. And at the age of 18 I firmly decided that I had had enough, I was losing weight. But the experience of this weight loss, unfortunately, was very sad.
Wrong start


I wanted to lose weight very quickly. And what is needed for this? Of course, starve! And having gathered all my will into a fist, I decided that my diet would consist of: kefir 1%, cottage cheese 0%, apples, strong green tea without sugar and water.
While sticking to such nutrition, I began to lose weight very quickly. In a short time I lost 13 kg – my weight dropped from 62 to 49 kg, with a growth of 167 cm. But I also thought, would I have enough 49, or maybe I could still lose weight? My mother all this time tried to explain to me that this is impossible and should be stopped, but who is 18 years old listening to my mother? I know better!
As a result, outwardly, I looked like a person suffering from anorexia. Plus, critical days ceased to go on me, and mental problems appeared – my mood began to change dramatically, I was constantly depressed, I did not want to communicate with anyone — even with friends, and go to work. And it became terribly like tasty.
Then one day, going from work, I bought ice cream. This was the beginning of my breakdown. When I got home, I ate almost everything that was in the fridge, and did not want to think about any kind of diet. From that day I began to think only about how to eat something tasty, but more.
As a result – in a month I recovered up to 75 kg, but continued to absorb food just in huge quantities, and then tormented myself: Why did I eat so much? My depression because of this aggravated even more, I could not look at myself in the mirror, and went to a psychiatric hospital.
Coming out of it, I still thought that I still had to do something with the weight, but I didn't know how to do it correctly, and I didn't want to go to the hospital again. Therefore, I firmly decided that: 1) I will never go hungry again in my life and 2) I will always listen to the advice of loved ones.
And here my friend was invited to some lecture on proper nutrition. And although the girlfriend did not suffer from overweight, but proper nutrition is a pledge not only of a good figure, but also of good health, so she agreed to go and called me with her. And although I did not really want to go, but as you know, no one has ever died of knowledge. And I didn't regret that I went, because I couldn't cope without help.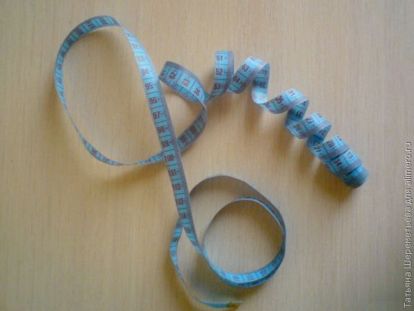 I change eating habits
At first it was very difficult to change my eating habits, or rather, I didn't even have habits, but real chaos in the diet.
I needed to drink at least 2 liters of water a day, and in order to somehow control myself, keep records of food eaten and water drunk.
Breakfast should be required within an hour after waking up (although I have never had breakfast before, but a maximum is a cup of tea). It is desirable that he was always protein, but for lunch and dinner – complex carbohydrates, lean proteins, a large number of vegetables, preferably raw or steam. Meals should always be at the same time.
I also used the so-called plate model. Snacks are only fruits, dried fruits and nuts, and not confectionery sweets, although sometimes I allow myself this, but I don't get carried away.
I chose foods with a low glycemic index and low calorie content. Also, when choosing products, I learned to read labels – the amount of E and other harmful additives and trans fats and tried to avoid such products.
Now I have lost weight from 77 kg to 63, but I still continue to struggle with obesity, but this way of eating has now become mine for the rest of my life.