They say how to celebrate the New Year, so spend it. My installation has always been associated with my birthday, so I was a little worried before the holiday. And it turns out, nothing! Very worthy, in my opinion, regarding food, spent this festive week for myself.
I don't know how it is with you, but in my environment, few people follow the diet and lead a healthy lifestyle, so all feasts, both in the family and at work, were always celebrated.
And I already like so much to eat all sorts of usefulness, that I waited my day anxiously.
Japanese cuisine instead of herring under a fur coat

I really wanted to celebrate a birthday differently, not like it was before. I wanted healthy snacks, light desserts and fruits instead of sweets. To impose my habits (so what, that they are still in the process of formation))) is not in my rules, so I carefully thought about food for guests and colleagues.
So that no one guessed that I was dieting and did not think that I felt sorry for sausages or mayonnaise salads for dear and beloved guests, I simply organized a themed dinner.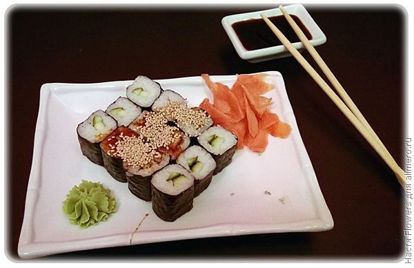 She warned everyone that the holiday would be Japanese-style, in order to prepare for rolls, sashimi, sushi and all kinds of seafood. Surprisingly, all the relatives and relatives were only for!
New traditions at work

For work colleagues, she also prepared an unusual standard treat. Usually we have to order pizza or eat cakes on holidays. But I decided to change the tradition, or rather, to add a new one.
We have a small department, only 5 people, so I suggested noting DR at the end of the working day (when everyone is already significantly hungry and I want to go home for a hot dinner rather than eat sweets), but during lunch.
If you read my previous entries, then you know that during lunch I didn't limit myself so much to food, so I had no scruples to eat pasta with cream sauce and a piece of delicious cheesecake. In the end, I have a holiday!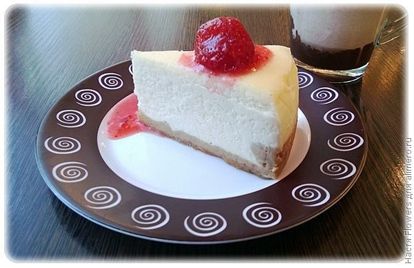 And you know, my colleagues and I enjoyed having lunch together so much that we decided to make it our new tradition and once a week to go somewhere for an hour in the middle of the day.
Change for the better

I am very glad that I was able to spend the holiday this way. For me, this is a huge step forward! In my family, it was always customary to walk on a grand scale and eat during the holidays so that it is hard to breathe. Sea of ​​mayonnaise, sausages, fat and fried. Usually, during the holidays, I gained a couple of kilograms, but this time I didn't just hold the weight, but continued to drop it!
My weekly results: minus 300 grams. And this is taking into account the fact that she celebrated her birthday both at home and at work and didn't particularly restrict herself to dinner.
And most importantly, all this was given to me in joy and pleasure. Previously, after the holidays, I was always upset that I had eaten so much and was tormented by the weight in my stomach. And now, after each feast, I just fluttered and was pleased with myself. I hope the whole year will be just as easy and enjoyable.

And what do you do during the holidays, if you lead a healthy lifestyle?