I think that in order to have a fit figure, it is not enough to adhere only to restrictions on eating. An important role in this process is played by sports exercises.
Honestly, to lose weight, performing only morning exercises, I do not consider it possible. But, as I wrote in one of the topics, morning gymnastics was an important component of static gymnastics, thanks to which I adjusted my figure a little and lost 2 kilos before the wedding.
Exercises to the waist
First of all, you need to stretch well, as if pulling the spine, raise your hands up and perform in this position the rotational movements with your hands along the counterclockwise direction.
Next, you should begin to exercise in the neck, in other words, slowly roll your head to the right and left. After that, you need to alternately pull, then lower the chin. These exercises do about 20 times.
The next exercise is to move the shoulder blades together by spreading the arms apart. It is done very smoothly, slowly stretching the muscles of the back. Next you need to stretch your arms or spread them at shoulder level (you can alternate these options) and work your fists, squeezing and unclenching them, move your fingers.
Then I did the tilts to the right and left, at least 10 times in each direction, then back and forth in the same amount, smoothly made rotational movements along the way and counterclockwise.
Completed this complex tension muscles of the press. For this, I pulled my stomach inhaling and relaxed as I exhale.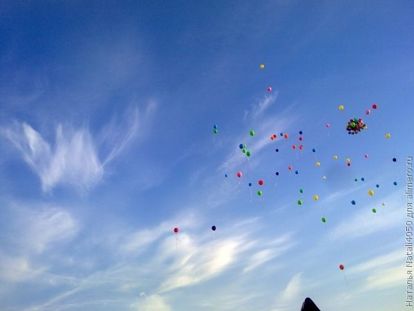 Exercises from the buttocks and below
In the process of drawing in and relaxing the abdomen, I performed the same actions with the buttocks. Then made 10 rotational movements of them in each direction.
The next item is squats. I did them a little, no more than 10-12 times. (Lazy, what to say).
After that, only a little remained – he pulled his feet forward alternately and made rotational movements with them. And then she alternately stood on socks or leaned on her heels.
Here is such a simple and time-consuming set of exercises. Just for sports lazy like me.
Now I can not start every day with charging, since my morning rise depends on the hour of waking up my daughter, and this is usually from 6 to 7 in the morning. But, I hope, when my daughter becomes older, we will do morning exercises with her.
What exercises do you do in the morning? Did they help you lose weight?