In search of information about proper nutrition for weight loss, I came across an article about a French nutritionist who offers a new look at the problem of overweight. Michel Montignac focuses not on the caloric content of food, but on the glycemic index of foods. Despite the fact that at first the essence of the diet seemed to me difficult, I still decided to try it.
What attracted me the most is that on the Montignac diet one does not have to starve or eat one type of product. The main thing is to choose foods with a low glycemic index. In a nutshell, this means that different foods are digested differently.
Some of them contribute to a sharp increase in insulin levels in the blood (because glucose is rapidly released), others, on the contrary, contain less sugar, therefore, when they are processed, less insulin is released, the pancreas works better, and carbohydrates do not become fat.
Roughly speaking, there are good and bad carbohydrates. The first ones are processed for a long time, they make us feel full for several hours, they work for us and give us energy, while the bad ones saturate for a very short time and are deposited in fat.
The basic principles of diet

All you need to do is to have with you a tablet with a glycemic index of products, and even better to remember the main products. In fact, it was not difficult.
For example, bad sweets include all sweets – sugar, chocolate, honey, biscuits, spirits, white bread, potatoes, white rice, pasta of the highest grades.
Good carbohydrates are found in dairy products, bran bread, unrefined rice, wholemeal pasta, green vegetables and tomatoes, fresh fruit, except bananas.
As you can see from the list, the second version of the products consists of what is usually recommended with proper nutrition – vegetables, fruits, milk, meat, bran, etc.
The diet is divided into two stages – the reduction and stabilization of weight.
First stage: weight reduction

At first, you need to limit yourself to products whose glycemic index is above 55 (the smaller, the better). Be sure to adhere to a separate diet, i.e. Do not eat carbohydrates with meat, butter, eggs at one meal, you need to wait at least three hours.
In addition, you can not starve, be sure to at least three meals. You also need to drink enough water.
It is worth noting that the glycemic index is only in foods containing carbohydrates. For example, pure protein (meat, poultry) can be used in any form. Those. if there are no carbohydrates in the product, then its index is zero, which means that they can be eaten without restrictions (within reasonable limits, of course).
During this period, for breakfast, I ate cereal with bran, fruit, low-fat yogurt or cottage cheese, eggs (fried or boiled eggs).
At lunch, something protein is necessary – meat or fish baked with vegetables. The main thing is no pasta, white rice, bread, even with bran, etc.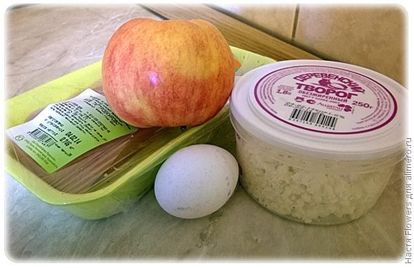 For dinner – vegetable soup or lean meat with vegetables, sometimes cottage cheese, sometimes vegetable salads.
My results

For a month of such nutrition, I lost 5 kg, while I did not feel the feeling of hunger at all, did not feel deprived. The only thing is unusual without bananas and honey (I love them very much), but still it lasted a month without them.
Sweet chocolate has a low glycemic index. I tasted it this month, I could not bear it before, now I am happy to eat a couple of cloves in the morning.
The most difficult thing was to give up potatoes and white rice, because In our family it is the most common side dish for meat. I had to make friends with mixtures of frozen vegetables.
Second stage: weight stabilization

Upon reaching the desired weight, you can go to this stage. There may be some indulgence. The duration of this stage, everyone chooses for himself, but in an amicable way, it is better to adhere to a normal balanced diet all his life.
You can eat dry wine or champagne in reasonable quantities (not on an empty stomach), you can sometimes mix fats with carbohydrates and sometimes allow yourself bad carbohydrates, but without fanaticism.
I haven't come to my ideal weight yet, so for now I limit myself to sweet, and then we'll see.
findings

Selection of products and the principle of choice seems quite logical, but the rejection of some products confuses me a little – bananas, carrots, honey, white rice, beets, and corn have a high glycemic index.
That is, in general, I like the system and the weight really goes away, but there is no feeling of hunger, but by and large, such a menu is not very different from the usual balanced one. The only exception is some familiar products that do not seem harmful.
I think I will continue to adhere to the basic principles, but still, honey, bananas, carrots will sometimes be included in my menu.
Have you ever heard of Montignac diet, what do you think?