I think that at least once in life every self-respecting girl went on a diet. For myself, for a loved one, for work or health – everyone has different motives. And I am not an exception.
Increasingly, in the mirror, I began to notice many problem areas in myself: bulging sides, a round tummy, full arms and legs. And on the Internet more and more often came across pictures of slender and happy girls. I can not say that I am not happy. But at such moments I understood exactly what I lack for complete happiness.
And I resolutely took up the fight against obesity. I even remember this Monday morning, when my diet began, which ended the same Monday evening. Then I decided to just eat right. Excluded fried, fatty, sweet, a couple of times a week went to the pool. And the weight slowly but surely crawled down.
I was happy with every 200 grams dropped, but I wanted more results as soon as possible. Moreover, summer is coming soon, in which slim swimwear, sandy beaches and muscular lifeguards are waiting for me.
Model Diet Rules
And in search of quick ways to lose weight, I came across a number of express diets, designed for a maximum of a week and promising minus 4-10 kg. Why not? To begin with, I chose the shortest model diet of 3 days, according to the promises of which I had to quickly part with my own 4 kilograms.
Her menu is simple and quite budget.
A soft-boiled egg and tea or coffee without sugar are allowed in the morning.
Lunch (in 2.5 – 3 hours) –150 g of cottage cheese and unsweetened tea.
After another 3 hours you can eat 150 grams of cottage cheese with tea.
During the day, you need to drink 1.5-2 liters of plain water.
At the end of the meal. For many, such a diet is tantamount to starvation.
I will say at once that it will be very difficult, even impossible, for those who have never been on any diet to survive these three days. They are better to choose a diet with a more varied menu. But as I had experience, I bravely withstood the model diet. I will not hide – I wanted to eat terribly. But if you clearly see your goal, then all sorts of chocolates and buns will lose.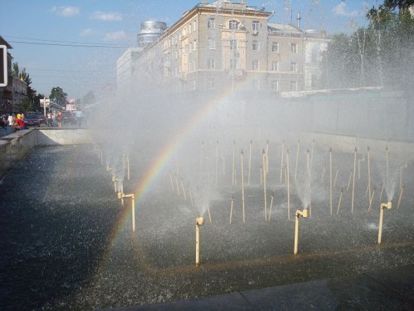 Personal observations
Even from my own experience, I can say that tea with cottage cheese is a strong diuretic, so you should not go on a diet if there are long raids from the house. Also, do not delay it for more than 3 days, as a model diet is akin to a protein diet. And protein diets provoke a decrease in blood pressure and digestive disorders. Yes, and to eat better balanced, the body needs not only protein.
No less important way out of the diet. Do not jump directly on the refrigerator. Gradually add food to the diet during the week, then dropped pounds will not be returned.
My total for 3 days is minus 2 kg (starting weight is 56 kg, height is 164 cm). This, of course, is not the promised 4 kg, but also the result. Moreover, by this time my weight had almost reached the ideal, literally 6-7 kg remained. My girlfriend with a weight of 70 kg with a growth of 165 cm at the end of this diet got rid of 5 kg.
And if you have a difference between normal and actual weight is big (about 20-30 kg), then I am sure that you can lose more than four kilograms. The main thing is the right motivation and faith in yourself and in your strength!