Many believe that losing weight is very difficult, but this statement is not quite true. It is not so difficult to lose weight, how much after you hold the weight you dreamed about and which you achieved with such difficulty. How to make so that after the end of the diet does not return the lost kilograms?
Diet Minus 60, compiled by Ekaterina Mirimanova, helped me in this.
The main provisions of the diet Mirimanova
1) for breakfast, if it is under 12, you can eat absolutely everything, in any quantity, not counting the portion size and even more so calories. Do you want to eat a kilogram of your favorite cookies or a whole cake – eat them, if they, of course, fit into you
2) for lunch it is forbidden to combine meat or fish with potatoes or pasta in dishes – as a side dish for meat you should choose porridge (steamed rice or buckwheat) and vegetables. Sour cream or mayonnaise is allowed in a small amount (1-2 teaspoons). You can also eat a slice of rye bread
3) from 17-18 hours (dinner time) the number of prohibitions increases. Allowed for dinner: dairy products, fruits, vegetables, cereals, meat, cheese
4) after 18 we forget the way to the refrigerator, only water and green tea are allowed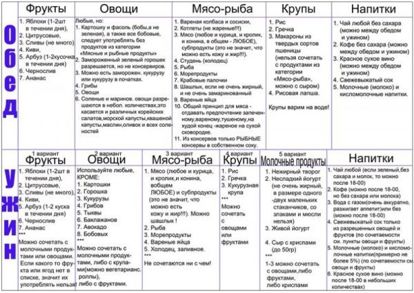 My system is minus 60
When I read the essence of the Mirimanova diet, the most tempting thing was that up to 12 you can eat ABSOLUTELY all in any quantities and even overeat with your favorite foods. But any quantities – a loose concept.
Someone for breakfast will be limited to a small chocolate or just toast with jam, but I can eat an elephant in chocolate with ease.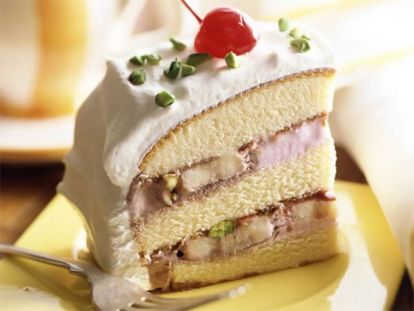 At the time of losing weight, I worked in a shopping center, where there were supermarkets and catering services all around, every half an hour I ran and bought all the sweets, trying to eat as much as possible until 12 o'clock, because after 12, there would be a hungry time.
The concept is everything in any quantity is fundamentally wrong. It acts on the body as a challenge: We must eat that loaf, and better 2, here are some delicious candies, you also need to eat, because I can now do it all.
I realized this when, instead of the promised weight loss, my weight began to grow, although I adhered to all the rules of the system.
After much experimentation with myself, I realized that for breakfast, although you can eat everything, you don't need at all, at least for me. I forgot about sweets and had breakfast mostly with oatmeal, boiled eggs, omelette and cottage cheese. Coffee drank without milk and without sugar.
At lunch, she allowed herself meat fried in butter (although Mirimanova herself strictly forbids eating fried), vegetable salads and side dishes of buckwheat or rice.
I had dinner at 16-30, and usually it was ryazhenka with apple and cinnamon (yummy). After 18 really forgot the way to the fridge and allowed herself only green tea with lemon and ginger root (by the way, it's very useful and it's starving, I was delicious 🙂
Just want to say that the Mirimanova system is not suitable for those whose excess weight is not more than 5 kg. It is suitable mainly for people with a large overweight and loose constitution, the water from the body goes thorough and swelling subsides.
For me, the system was not a diet, but only a way to keep the weight dropped on the Protasov diet.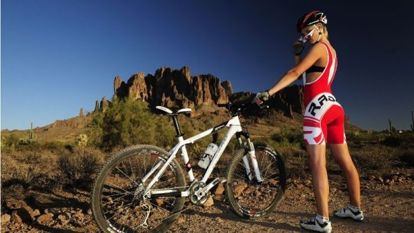 My difficulties in keeping weight
The biggest test for keeping the weight off is plentiful festive meals and kebabs in nature.
Here, several irritating factors unite at once: the smell of food and the paint of a deliciously laid table; friends who absorb food with appetite; alcohol, which loses control over the amount of food consumed.
As a result – breakdown, overeating and the return of weight to the previous level, and in many cases to a higher one. So this problem has not bypassed me.
As luck would have it, almost every week someone of my acquaintances was having sit-ins or birthdays, every day my friends called me to sit in a cafe, and laughed at the fact that I was drinking tea, and they greedily eat pizza, rolls, cakes, as if their last chance to eat it all.
Constantly had to fight with the instructions of the type: Yes, and you are so thin, you already glow all over, take the wind, eat the cookies, one, nothing will come from it. These well-wishers just wanted to pounce with their fists. Well, eat yourself, that neither falling and do not watch yourself, well, others, at least do not interfere.
All these factors are very misleading. But there is a way out. You just need to understand why you need to lose weight and keep weight.
I personally had a very strong motivation – after I lost 8 kg, I changed out of 46, close to size 48, into 42 size. Agree, the result is not bad. And it was just TERRIBLE for me to go back to the one I was in old weight.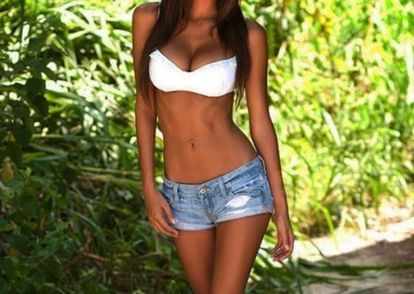 Before listening to good friends and eating a piece of something harmful, I wondered: What will this piece of pizza change in my life for the better? Yes, nothing will change – only add a hated kilogram and make you despise yourself for failure.
I'd rather be slim and drink some tasty tea, than give in to provocation and throw a piece of cake in myself, followed by another piece, and then another kilo of sweets, after all, misfortune does not come alone – one more sweet follows each eaten sweetness, and alone You can eat a box of marshmallow and a whole cake.
The renewed wardrobe became an incentive for me – miniature things seemed happy after the old covers for the tank. By the way, the old wardrobe was successfully distributed and sold off at one of our online flea markets.
Also strongly motivated to communicate in different groups and forums for losing weight. They even wrote to me on social networks and asked me how I managed to lose weight so quickly and keep myself in shape. I gladly shared my experience and helped me with advice as I could.
All this helped me to repel the attacks of friends and acquaintances, not to succumb to the temptation to break away and continue to be healthy and slim.
Sports during and after the diet
Again, I turn to the book Mirimanova, which advises to perform daily light physical exercises at home, which takes about 15 minutes a day. Here I have to disagree with her.
For me, sport has become an integral part of life. I visited the fitness club 5-6 times a week and not 15 minutes, but 2-3 hours. When there was no opportunity to study in the hall, I just walked. Specially threw the car for a couple of stops to the place I needed and walked. No exercise at home will not replace walking in the fresh air. I also refused the elevator and ran on the 10th floor on foot.
In general, any diet is good in combination with physical exertion, let it be shopping trips, daily abdominal exercises, jumping with a skipping rope. It doesn't matter what it will be, but the load must be.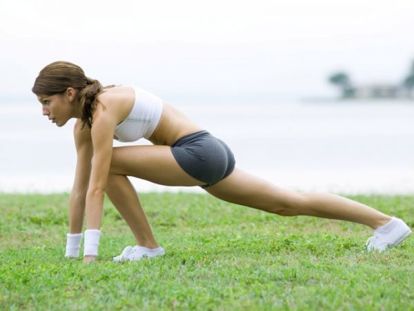 My golden rules for weight retention
Currently, I have modified the diet a little minus 60 Mirimanova and adhere to the following food system:
1) for breakfast I drink a cup of unsweetened black coffee, if I really want to eat, I eat porridge on the water, or rye bread and cheese, or a handful of dried apricots
2) for lunch I can afford anything – it is fried meat and fish, and fried potatoes, and rich meat soups such as solyanka, and pilaf, and pasta, and okroshka. The main thing is not to imagine that you are at a buffet in Turkey and not piling yourself a huge plate of everything.
3) I usually have dinner at about 5, and as a rule it is a glass of ryazhenka or a jar of granulated curd
4) after dinner – a gym, be sure to at least 1.5 hours a day, 4-5 times a week
5) I try not to eat or even drink after the gym, but if I really want to drink tea or a glass of kefir
6) in order not to feel devoid of all the joys of life, I allow myself to come off on the weekends – eating everything in a row – fat belyashi, rolls, whole pizza, etc. That is, arrange a boot weekend. But since Monday I forget about sweets and keep myself in tight grip
These simple rules help me to stay slim and admire others, and the kilos dropped earlier do not allow me to relax and serve as an excellent incentive for further actions.