Two years ago, a friend gave me a manual vibrating massager. She herself has long enjoyed this and was very pleased.

Vibrating massager nozzles
The kit included several attachments, but there was no instruction for their use. So I began to act at random.
Most of all in terms of efficiency, I liked the nozzle with long silicone spines. I used it for the hips. But the stomach and shoulders with such a nozzle is better not to massage, and then there may be unpleasant pain.
Effective weight loss from the use of this attachment was not observed. Of the positive effects, I can only note a slight decrease in cellulite.
Round convex nozzle is very suitable for the abdomen. There was no pain, only a slight redness. No loss from the use of this attachment, I did not notice. But intestinal peristalsis has definitely become much better.
The nozzle with round smooth outgrowths is perfect for massaging shoulders. Such a massage very effectively helped to remove muscle clamps, my headaches almost completely stopped and my health improved.

My results from the use of vibrating massager
Although this vibrating massager was advertised as an effective means for losing weight, I did not notice such an effect. Neither the volume decreased, nor the fat deposits disappeared.
Perhaps with longer use the results will be somewhat different, but in the five months that I used this vibrating massager, there was no weight loss.
Manifestations of cellulite have become less noticeable, muscle clamps in the shoulders and back have gone, bowel motility has improved.
So use a manual vibrating massager for weight loss, I do not advise. It can be used to obtain all of the above positive points, i.e. just as a massager.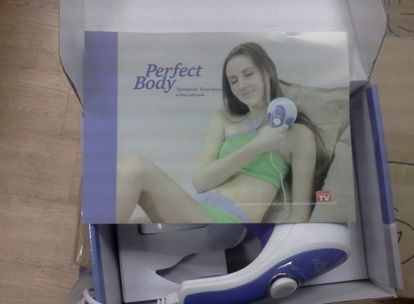 I do not know the price of manual vibrating massagers, but I myself definitely would not buy them.