The day before yesterday, I put on jeans and bad luck – the lightning barely buttoned. All because of Arthur's New Year's Eve feast and my incontinence while eating his mom's magnificent dishes. Since I was invited to them and for Christmas, I decided to take urgent measures and organize myself a fasting day.
Product selection for unloading
If now was the season of vegetables, I would eat vegetable salads all day. But now you can buy vegetables only greenhouse, and whether they are useful – this is a big question. And the price of greenhouse cucumbers bites. Therefore, I chose to unload on the product, the price of which is stable regardless of the season. This is kefir.
Difficulties of fasting days
So, I bought two half liter packets of kefir 2.5% fat. An empty refrigerator, which I demonstrated in yesterday's topic, saved me from the temptation to intercept something. Actually, I don't care about fasting days. My mood deteriorates, and even if we do not sing, I feel a strong weakness. Besides, I am hypotensive, and the hungry can hardly drag my feet. And yet I decided to try.
My little success. How it was


My yesterday's fasting day was quite successful, so I want to share details with the readers. I didn't have to go to work. On the one hand, this is great, as doing mental work on an empty stomach does not work very well for me. On the other hand, I have a bad habit: if I am at home and not busy at work, I start to chew something. But the fridge was empty.
In the morning I did not set the alarm, there was no place to hurry. So I had the opportunity to sleep until 11 o'clock. For breakfast, I had, as you might guess, a glass of kefir. Before breakfast, I stood on the scales and made sure that the jeans did not deceive me. Three extra kilos added to my already overweight. This gave me the strength to urgently bring myself to at least some form.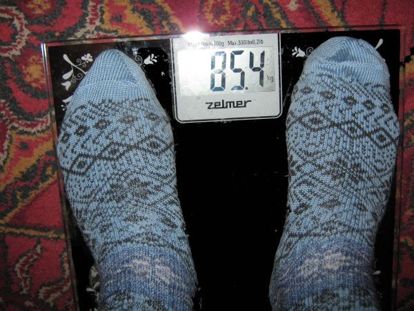 Contrary to nutritionists
So, I divided a liter of kefir into 4 parts and decided to eat (or rather drink) every four hours. The last meal I had was about 23 hours.
Perhaps one of the readers will be outraged that this is completely contrary to the principles of dietology, and you need to eat no later than six. But I adjusted my diet according to my owl lifestyle.
On the Internet, I saw information that you can eat a pack of low-fat cottage cheese on a kefir day. I had such a temptation, but I refused this idea.
My tips for losing weight

1. During the day constantly drink boiled water: not tea, not coffee, but just water. How much I exactly drank water, not fixed, but not less than a liter.
2. Do not sit at home where all thoughts are about food. For example, I went to the hairdresser. I cut my hair at the other end of the city (I got used to this master), so I spent three hours on a walk and a new haircut.
3. Sleep more. In a dream, it is easier to endure hunger. I got up quite late, and lay down right after taking the last portion of kefir. Otherwise, I would have had the risk of eating a box of chocolates that was bought by Arthur's mother for Christmas at night.
4. Don't pounce on food at the exit of the diet. This will not only negate all the results, but can also be hazardous to health.
My weight decreased by 1.8 kg. Thanks to digital scales, I was able to determine it so accurately. Now the main thing is to save the result.
Have you tried kefir unloading day?