This question I was puzzled recently. And not just like that. There were reasons for this. I want to talk about them in this article.
As I wrote, I decided to lose weight after the March holidays. More precisely, after seeing the numbers on the screen of the scales – 84 kg. But from the decision to its implementation, I always have a lot of darkness. I'm not fast on the rise (((
In short, I swung by the end of March. To be honest, even to the beginning of April. But now I think: well even so!
Let me remind you of their previous results. The first two weeks gave a minus one kilogram. Third week: minus 1.6 kg. Total at the end of the third week: 81.4 kg.
My female difficulties
I will share with you some intimate things. I have a hard week in every month. PMS is a painful time for me in terms of:
1. Breast: it hurts a lot for 2-3 days before the menstruation, it even hurts to touch;
2. Nerve: I myself understand that these days I am a complete psycho, but regret comes through a minute after what was said / done and not behind a minute Sometimes I wonder how my husband tolerates these three days!
Next 4 days of menstruation. In them, I emotionally let go. Chest ceases to hurt. But the general condition is dead. As during the flu with a temperature of 39-40.
I tried to talk to the gynecologist on this topic. The answer to me was: This is your physiological feature. Though I didn't like these words, they were similar to the truth. At my time, my mother spent these days exactly the same way.
Until now, I am annoyed. After all, I know some women who tolerate these days very well, they even do sports in them! She calmed down a bit, remembering one of her friends. She spent the whole first day of her period in the ladies' room, and she vomited several times. Also heredity from the mother.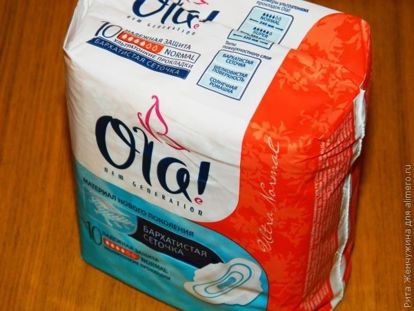 Rest in my weight loss
In short, I decided to take a break for a week. In the state that I described above, it seemed impossible to me to comply with some tricky power schemes.
From physical exertion on these days, I also refused. Not up to them because of women's well-being. And the general too. When her husband lost his job, the situation worsened. I now work for two. Sometimes I clatter on the bed and fall asleep, forgetting about the saint: anoint the legs and handles with cream. Where is there to dumbbell or rock press.
Only I did not want to return the lost 2.6 kg! Therefore, I developed other rules for myself at this time:
1. I eat what I want and when I want, but in small quantities.
2. I sleep 8-9 hours, even if I don't have time to do something planned (it will all wait).
3. In the absence of physical exertion, I try to move more simply: it's elementary not to be lazy to go and fix the curtains, switch the TV channel without a remote control, and so on.
4. Drink more water (because during menstruation, our body loses fluid more than usual, it needs to be replenished).
Waiting and result
My desire was not to get better this week. Conditionally said to myself, if the increase will be up to 0.5 kg, it is excusable. If 1 kg or more, then raise the alarm!
To be honest, this time I got up on the scales with a big bated heart than after experimenting with weight loss. Scales showed 300 g less than the previous result.
I was very happy. Two thoughts were born in my head: either I competently spent this week of rest, or the previous three weeks diets make themselves felt. I want to believe that both reasons together!