Many people associate the ice rink with frost and childhood. This is for those who rode at an early age on cold winter days. Until recently, I was also among those people.
In childhood I had skates, inherited from my sister. At school, the rink was poured, and it was happiness! Falling in a snowdrift was also happiness. And his eyes were burning, and he was catching his breath, when it was possible to take several steps in a row (!), There were no sides.
After many years, I was skating again.
If you once learned to ride a bike, play some musical instrument or, for example, swim, then no matter how much time passes, the body will remember everything. Muscular memory exists! I was convinced of this, standing on skates. I was not afraid to fall (I knew that it was inevitable). I was afraid that, having fallen, I would either create a traffic jam or drop someone behind me.
In general, all people at the rink can be divided into four types. The first type can be attributed to amateur pros. They, as a rule, are heaped in the center, where they concentrate on the new movement.
The second (the most dangerous, I think) type can be attributed to such ice Schumacher. They are worn in a circle with such wild speed that they seem to be dropped and not noticed.
By the third type can be classified all children. This is in order not to be confused. And then some kids ride so masterly that you stand at the side and just admiringly observe, suppressing in yourself envious: And teach me.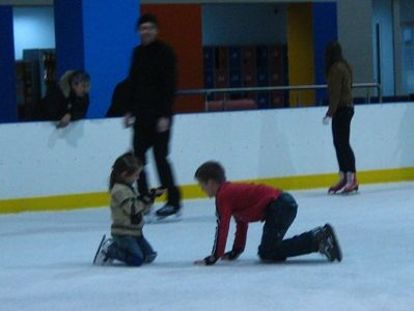 I took myself to the last, fourth type. There are always an overwhelming number of them on the rink. Hands spread for balance, they wander from side to side. Lucky for those who came to the rink with a man of the first or second type. Here you can pokayfovat a little, clutching at the right time for the hand.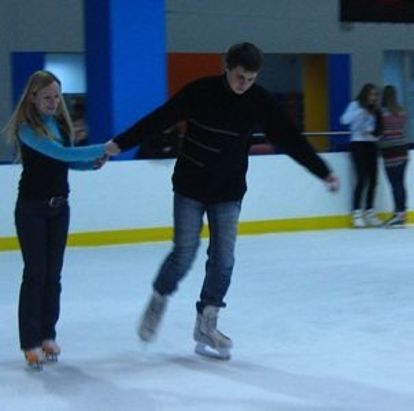 So here. Having wound a certain number of laps (by the way, who invented the rule to go counterclockwise?), Having fallen and already pretty tired, I looked at the scoreboard. There was no limit to my amazement. 3 minutes have passed. Here it is, the loop of time. Of course, further time flew by so quickly that she did not have time to recover. But I remember the first three minutes very well.
As a person who knows a lot about falls, I can state with confidence. Feel that you fall – fall, without hesitation. Only in this case can you have time to group and fall beautifully. True, I have not yet learned how to get up beautifully, nor have I slowed down. All representatives of the fourth type brake equally, with a roar crashing into the bumpers. This is also not very beautiful, but effective.
Family outings to the rink are very helpful. But not only that the child rolls, and the parents stand behind the side and look, and whirl together, supporting each other. Happy smiles and ringing laughter unites and charges with positive!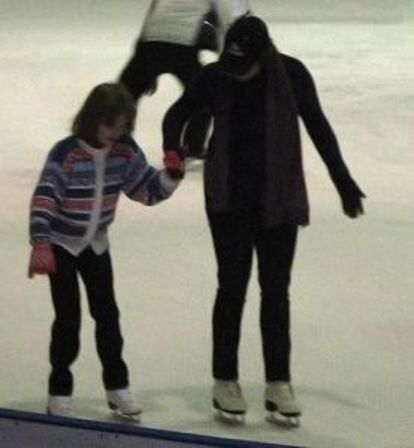 All at the rink! For a great mood, and if you're lucky for new bruises.