I have so far left experiments with nutrition. But she began to ask herself physical activity every day.
After reading the articles about Ksyushi K's weight loss, I decided to measure not only weight, but also my own volumes. Today I want to share the results.
Two cherished miles
I already wrote that I was engaged in a quick walk. All sat on one mile. Now I finally got to two miles! Doubt was very, very much! Everything seemed to be not ready. For some reason I thought that this second exercise took more than 40 minutes already. But when I saw that it lasts 30-32 minutes, I immediately decided.
I was afraid that there would be something completely new. Therefore, I decided to go under my English chatter Leslie))) I usually just turn off the sound or turn on the music.
Actually, I didn't see anything special about two miles away. Only a few movements and all that. At the 5th minute, I noted for myself that the pace was faster here than in the first lesson. This moment clarified my previous doubts to me.
I kept thinking: how is it that 1 mile is 23 minutes, and 2 miles is 32, not 46. As I understood, here the calculation is based on the effort expended. And they can be spent in 5 minutes of active training in more than half an hour sluggish. I think correctly? Girls, tell me? I'm an ordinary newbie. Trying to figure it out. Help)))
Somehow, surprisingly difficult, I was given regular arm exercises (in the 12th minute of the lesson). Although they were without load. She went later. I again took up my 1 kg dumbbells.
When 1 mile passed, I realized that I was already tired. Around the 17th minute, I felt a real load on my legs. On that part of them, that under the buttocks.
When the screen showed 1.5 miles, I thought that another half a mile would be hard for me. But then I remembered the first lesson. The last quarter of the exercise comes with a reduced load. And it turned out the same.
It was very pleasant to feel a wet back after two miles. Thought: centimeters when they are gone! And the back is like a clear proof of the work done. And she was wet not only in the lumbar region, as after one mile, but also higher.
I polazila in different forums. On some girls directly compete who passed how many miles of them. Spread the results. According to them, I traced that more often decreases the volume of the chest and hips, but not the waist.
Therefore, I began to make 50 turns in different directions (25 each) and the same lateral inclinations. Another added abdominal exercises.
I must say that only after adding the usual press, I noticed that brisk walking also shakes the press. It's just not very noticeable in itself. And when with additional exercises, it becomes immediately clear.
My results
Before the start of classes, I did this:
Weight = 81.4 kg
OG = 108 cm
FROM = 89 cm
OB = 107 cm
HE = 60 cm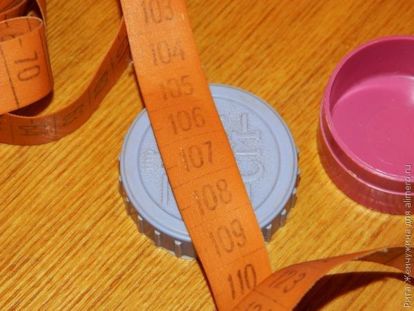 After a week (new values ​​and difference):
Weight = 80.6 kg (-0.8 kg)
OG = 108 cm (-0)
FROM = 87 cm (-2 cm)
OB = 105.5 cm (-1.5 cm)
OH = 60 cm (-0)
Weight decreased by only 800 g. I want to believe that this is only overclocking, and then there will be more.
I was very happy that my chest remained in place))) I must say, the fear of reducing it for a long time stopped me in wanting to start losing weight. This could be only one plus: getting rid of the envy of friends on this issue. But my husband likes my current size. And me too.
When I saw -2 cm at the waist, I was happy! I did not expect this. Perhaps this is the result of exactly three directions – walking, the press and exercises specifically on the sides.
-1.5 cm on the thighs also pleased me, and the volume of the leg, which remained unchanged, upset me. To be honest, the only consolation that came to my mind in this case: Not all at once. Therefore, I am going further with enthusiasm.