To worry about one or two extra pounds is not in my rules. But when all the jeans are small, treacherous fat is growing on the sides and stomach every day, and the scales show 60 kg, I begin to feel discomfort.
This story happened to me in the fourth year of the institute. The study was in full swing, and the lack of a regime, constant snacks with chocolate bars and chips, and food on the run made themselves felt.
Theoretically, with my height of 167 cm, weight of 60 kg is not so much. But in practice, I clearly felt those extra pounds. It would be worth changing my attitude to nutrition, review the diet, but it still did not have enough time, and willpower too.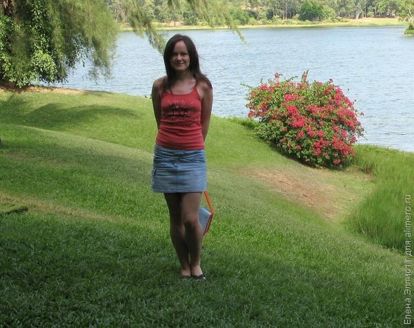 And here the solution came from where I hadn't expected it. I finally got ready to start treatment with braces, which the dentist has recommended me for several years to correct the bite.
And who would have thought that a diet for the safety and effectiveness of the construction, glued to the teeth, would be for me a real diet for weight loss and exceed all expectations! Observing all the instructions, I managed to lose 10 kilograms in a few months.


The hard way to perfection
With the installation of the bracket system, I literally began a new life. I realized this when I left the orthodontist's office with a brochure for patients and began to study it carefully.
It turned out that in the struggle for a beautiful smile and healthy teeth I would have to accept not only a violation of diction for the first time, painful sensations and rubbing, but also significantly change my diet for a year and a half (that was how much the treatment was planned).
But it was too late to retreat. I firmly decided for myself that I would follow all the recommendations, since the prospect of falling off or broken braces did not please me at all.


What has changed in my diet?
1. I was recommended to forget about hard and crunchy food: chips, popcorn, nuts, seeds, cookies, waffles, crackers, as with strong biting the braces could come off. Frankly, the painful sensations and so did not add to me the desire to eat all of the above.
And it turned out that you can live well without all these not always useful trifles! And I made friends with puree soups, which I mastered perfectly well in a year and a half: mushroom, potato, broccoli or shrimp.
Also in one women's magazine I read that the cream soup can be frozen and stored in the freezer for several weeks. Then just enough to warm it in the microwave. I took this advice into service and saved a lot of time. It has become a real lifesaver!
2. Since it was impossible to bite off anything, I had to pre-cut all the food and eat it in small pieces. I noticed that the absorption of food in this way takes more time, but the saturation comes from a much smaller amount of food than when you swallow the entire portion.
Far from everyone observes this rule, but I was not pleased with the example of a friend of mine who ate kebabs from a skewer, and his bracket fell off. Personally, I did not want to risk. After all, such experiments would only delay the treatment.
And in connection with this rule, instead of chocolate bars and chips, I chose baby food for snacking: various juices and mashed potatoes. They could be supported quickly and painlessly.
I studied almost the entire range of baby food in the supermarket and was very used to it. Until now, always on hand, keep a few packs, to quench light hunger.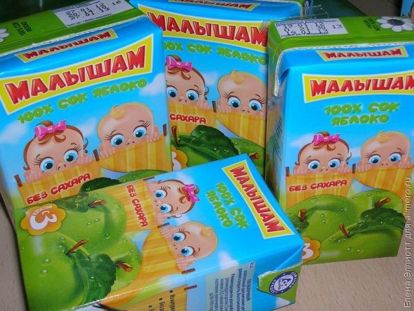 3. It was categorically impossible to eat very cold food, as temperature fluctuations adversely affect the effectiveness of the bracket system. In the category of cold foods, of course, included ice cream.
Since this is one of my favorite desserts, and before that I had eaten it at least 2-3 times a week, I was a little upset. You can, of course, wait until it breaks up, but it will be something quite different … And I began to lean on a soft and safe marshmallow! Of course, I didn't eat it in kilograms, but I could afford 3–4 pieces a day.
And recently, I learned that this turns out to be one of the most useful sweet delicacies. There are fewer calories than in cookies or chocolate, for example.
Also in the marshmallow there are only carbohydrates, which give the body a lot of energy, and fats are completely absent. Therefore, even nutritionists and nutrition experts have nothing against him.
4. Oral hygiene should be just perfect. And everyone who wore braces knows how hard it is to maintain this very hygiene. Several times a day (after almost every meal) I had to arm myself for this with special flossing, three types of brushes, and this whole procedure took at least 15 minutes.
Every evening, after returning home from school and having dinner, I carefully brushed my teeth. And it put a fat point in my evening trips to the refrigerator. Tired and lazy fought off any desire to brush your teeth again. The dragging of the pieces, as my mom called it, completely stopped.
It turns out that I did not eat anything after seven or eight in the evening. And it was not slow to have a positive effect on the figure.


Slim and other bonuses
I started wearing braces at the end of winter, the weight was dropping all spring, and by the summer I was able to boast a slim figure. For three or four months ten kilos, as it happened!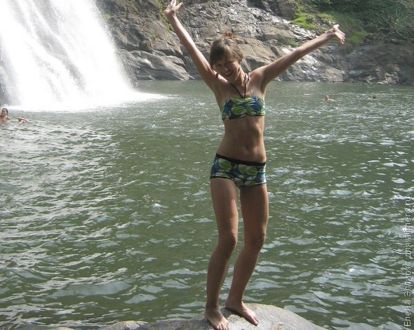 Many friends asked me how to achieve this result. And I, of course, gladly shared with everyone my new principles of nutrition.
It should be noted that the skin began to look much better: the face became fresh, minor defects in the form of pimples disappeared. Thus, the rejection of completely unnecessary body chips, chocolates and the like had a positive effect on my general health.
During the whole period of treatment, I continued to lead an active life: study, fitness several times a week. And there was no weakness or overwork. It turns out that the body received enough calories.
This is how the diet, which was designed to help me achieve a beautiful smile, turned out to be a great way to get rid of unnecessary kilos. She also pushed me to think about healthy eating.