How often do you set goals? And is it always possible to achieve them?
And have you ever set goals for losing weight? And as a result?
I do not know about you, but I once wanted to lose weight very quickly. Straight fast, fast 🙂
But this approach to any important business, and losing weight is a matter of paramount importance, will not bring results. On the contrary, it will aggravate the situation. There will be breakdowns, nervosa, bad mood, and those extra pounds either will not want to part with you so easily, or they will constantly come back.
So how to achieve your goals and lose weight at least 1-2 kg and save your physical and mental health?
That's what helped me. In addition, I needed to lose weight not by a couple of kg, but by 20!
Action plan

1. Clearly formulate and write down your goal in an affirmative form.

I will lose weight by 20 kg.
2. Limit the goal in time, because the goal without a date – it's just a dream.

The term is 1 year (remember that there is no rush).
3. Why do you want to achieve this goal. In other words, your motivation.
My main motivation was health and the desire to give birth to healthy children. And it was also psychologically difficult for me when they asked me if I was pregnant (because of my huge belly) or addressed me: Woman. And this is 20 years old!
4. Now we divide our main goal into small subgoals and write a script for its implementation.. Write down what you need to do daily and weekly in order to lose weight.
– eat more fresh fruits and vegetables
– do not eat 4 hours before sleep
– gradually reduce harmful carbohydrates
– gradually reduce the portion
– download press
– once a week to do belly and leg wraps
– drink enough water
– turn the hula-hoop daily for 20 minutes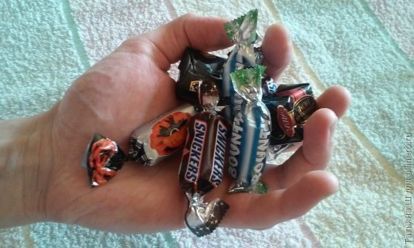 5. What benefits will you achieve the goal.
Lose weight and save my health; I will receive physical, psychological and moral satisfaction.
6. Imagine yourself in the future, where you have already reached your goal, and mentally fix this image.

In a year I will weigh 55 kg. And this is great!
7. Adjust yourself as if success was guaranteed to you and do not doubt success.
Even if I sometimes fall for intermediate subgoals – this is not a defeat. I step over and move on, gradually approaching the goal.
Set goals and achieve them!
This action plan can be applied to any goal, not just in relation to losing weight. So success to you in achieving your goals! And do not forget the words of Confucius: When it seems to you that the goal is unattainable, do not change the goal – change your plan of action.
Do you set goals? It turns out to reach them?