Oh, my God, these sweets, these marshmallows, these wonderful marmalades and cookies … First on the table, and then on my sides in the form of fat and extra pounds. With my mind I understand that eating candy is a minute pleasure, and then you have to pay for hours, if you do not want to turn into a fat one. But how can we break the sweet?
I envy people who are indifferent to sweets. In our family, all the sweet tooth, even the husband. In general, I can consume sweets on an industrial scale, especially at work, where I have to think a lot.
A few years ago, when I opened the Montignac diet, and refused to have a sweet one, I lost weight perfectly. And it seems that even after some time, it stopped suffering from its lack. I decided to repeat my feat and began to study this question.
Replace harmful sweets with healthy ones.
If you really want candy or some kind of butter cookies, and you have no strength to endure, it's time to switch to dried fruits and fruits, cheese. Dried apricots, prunes, figs, but not dates (I remember that they have a very high glycemic index). Now it's summer, and that means it's time to change the candy to an apple, and the cookie to a plate of cherries.
In the morning – a healthy breakfast of slow carbohydrates, which give a feeling of satiety.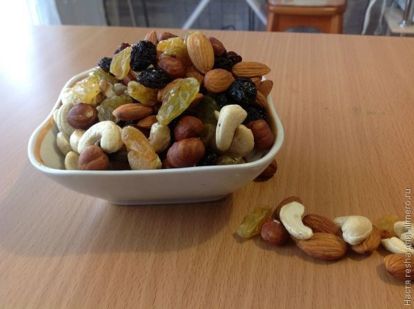 Exclude sweet at all
Ignore the shelves with sweet in the store, do not buy buns and pies on the run, even if you really want to eat, do not throw a couple of sweets for a snack in your bag. As they say, out of sight – out of mind. BUT! I have two men, one big and one small, who require pancakes for breakfast and cakes on weekends. We have to endure, but not always succeed.
When I really want to eat something sweet in the evening, I promise myself that I will do it, but only in the morning. There is hope that this desire will disappear until morning.
Do not push yourself
The most difficult thing I can not cope with is my conscience reproaches and self-flagellation after failures. Here we must work hard, I understand. The main thing is not to approach the case with fanaticism. Otherwise, even an innocent bar of chocolate can lead gluttony holidays. They say that since I've lost it, that's the way I need it, I will overeat and be fat.
The art of small steps
I decided to reduce the amount of sweet gradually. For example, our whole family used to drink tea with sugar. 2 spoons each, and some even 3 each. And gradually, at first, I completely refused to add it, and now my husband. Only now my son still put a spoonful of sugar in a cup, but this is much less than it was before.
And in general, I know for myself, it is important to endure, then it will be easier to give up sweets, and this will cease to be a sacrifice to beauty. By the way, nutritionists call marshmallows and marmalade the most harmless sweets, so you can afford them.
Do you have any secrets about this?