Nowadays, overweight is one of the most common causes of the experiences of the beautiful half of humanity.
And it is precisely female affiliation that is one of the reasons that our body reserves extra pounds in the form of fat in the thighs and abdomen, just in case.
Have you ever wondered why, with a significant decrease in the number of incoming calories in weight does not decrease? Now we are not talking about weight loss due to fluid loss, which sometimes creates the appearance of losing weight while maintaining body volume.
Everything is simple – a signal is received to reduce the incoming food, from which our body concludes that it would be necessary to save strategic reserves, in case the power stops altogether.
Based on my own experience, I believe that the best way to lose weight is proper nutrition and an active lifestyle.
For many years I have not been drinking packaged juices, sugary carbonated drinks; mayonnaise replaced with sour cream, salads I fill only with olive oil. True, I still do not eat sweets. But I really love fruits and vegetables. Also, I practically do not use canned food, shop cooking – I make pies, dumplings, herring, and even shawarma with khachapuri.
One more principle of mine is better less, but more often. Than to starve all day and eat a daily ration of food before bedtime, try to arrange a snack. This may be a vegetable salad, a portion of meat, fish, fruit.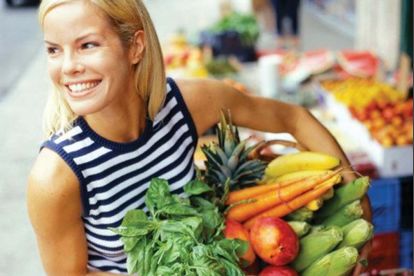 An important role is played by a sufficient amount of liquid – it is believed that its minimum daily need is 1.5-2 liters. Personally, I only need 3 liters at a minimum.
By the way, during the pregnancy, I recovered only 10 kg (the weight of a daughter of water) and this is not because I was lucky or I have such genetics. I just think that pregnancy is not an excuse to eat for two and lay a seal on the couch.
Active lifestyle


No, I'm not about going to the gym (I, alas, have no time for this). My daughter is 3.5 years old and to say a fidget is to say nothing. We walk a lot, walk a lot (except for the winter period it is at least 6 hours a day).
I don't understand the position, I can't make myself, I don't have an incentive, I'm lazy, after all. When my daughter was several months old, it suddenly seemed to me that I had a flabby inner thigh. And before the 7th sweat, I did exercises, about 10 approaches a day, while entertaining the child.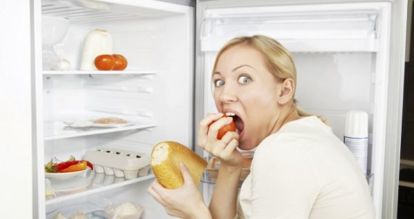 I have no time to be lazy. And what can we say about the mothers of 2 or more children? My head does not fit, how can you have extra weight in this situation?
Of course, all of the above applies only to healthy women, whose extra weight is not a consequence of hormonal and other disruptions in the body.
There are no magic pills that make a miracle happen. To work wonders is absolutely in our power. And to be beautiful, slim and fit is first of all our concern and no one else.
And the faster you start to improve yourself, the faster you will achieve great results, which I wish you!