I have always been slim. And after an illness somehow quickly grew stout. I tried to lose weight, several times I went on different diets, but I was tired. She persistently sought motivation to regain her former form, but it was not that.
That's the meeting!
Once, I happened to meet with my college friend. Lenka has always been fuller than me. At a time when we were making eyes at the guys from our group during breaks, Lenka ran to the buffet for a cake or cake.
And then I meet Lenka and stunned by her appearance. She became such a slim girl! And her clothes are stylish, and fashionable hair. On my background, she even began to seem Thumbelina.
We talked. Lenka said she always dreamed of losing weight. And then after the institute she was offered a job in one of the companies that cooperates with Germany. Lenka began to go there on business trips and met our compatriot. And … fell in love!
Love works wonders
And Lenka assiduously took care of herself. She herself did not expect this. She says that she started doing water aerobics three times a week, picked up her own diet and began to go for a massage.
Her kilos accumulated slowly went away, but Lenka did not give up. It took her almost a year to build. But the guy paid attention to her. Soon they will have a wedding.
Slim girlfriend – the best incentive
And I realized that Lenka is my incentive! Well, I can not be better than her! I can not! And I thoroughly took up myself! Girls, I want to say that I have not had such enthusiasm for a long time! I chose a diet and adhered to it without deviation.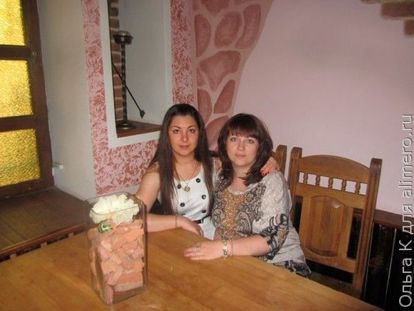 I used to hardly force myself to drink water, and with memories of Lenky slender legs, I drank about 2 liters per day with ease. I don't have a fitness club nearby, but I did exercises on video tutorials and every morning I walked for 40 minutes.
And such lightness appeared in the body, such a tone! And, you know, even the mood is always good. Usually as a diet, so I became angry and irritable. And here … my motivation works!
For a month I lost 4 kg. I did not expect that I will succeed so quickly. And most importantly, I feel my inner strength. I know for sure that I will not give up!
I think that in a couple of months at this rate I will return to my former weight, and there, maybe, I will release a few more kilograms to free swimming!
And what helps you lose weight? What motivation have you found for yourself, share?