How to find a compromise between healthy and tasty food? If you have never thought about this issue, then, as for me, you are a happy person.
Everything is absolutely wrong with me. This question has been worrying me for more than one year. More precisely, for many years. Somewhere from the majority or later.
To be honest, in those years I could not find an answer to it. And if I succeeded, the answer did not suit me so much that the result was still the same: I threw everything and started eating again what I liked, and was not useful for my health and figure.
I must say, the question became more urgent when I was over thirty. It seems like this is not a terrible age. Only problems with a figure and health have already bloomed. I began to look for a way out. He is anyway there.
Forcibly cute will not be
All my childhood, my parents hammered into me the thought of how useful sour-milk products are. Definitely helpful! Well I do not argue with that. Just what if I do not like them. I don't just love, but I feel bad after them.
I tried different diets. And many tips of pop stars that I should eat an apple or kefir for dinner did not help me. To be honest, except for the disruption of the gastrointestinal tract, I did not see any effect from them.
Now porridge. Useful, I know. Many. Almost all. As for me, except for decoys all. Many times I read and heard personally from thinner people that this is the most beautiful breakfast. Just do not climb me no porridge for breakfast and that's it (((
I can drink green tea, I can eat a sandwich, scrambled eggs or cottage cheese. But not porridge. Perhaps someone will think that I am some kind of pampered. Only it is not. I honestly tried to force myself, and nothing came of it.
After unsuccessful attempts with cereals and milk, which lasted almost a year, I decided that there are other useful products that I can eat without suffering. Switched on them.
At one time, my husband and I got used to taking lamb. It is very nourishing and tasty. Only still fat. In short, I decided it was time to switch to chicken. Mutton now take only a few times a month. And so that the chicken is not tired, began to buy different parts: wings, thighs, legs, breasts. Yet they all have their own special taste.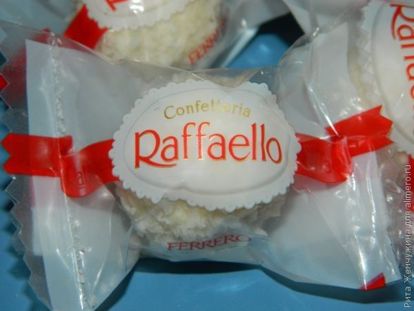 I must say, I almost refused candy. She left only one exception: her favorite Raffaelocks. Look at the chocolate, too, revised. To be honest, I really love white tile. Often took and dairy. It was very difficult to switch to black (bitter).
After one slice, I didn't want to eat it at all. But I set myself the following condition: you do not want bitter chocolate, you will not get any. Then she began to eat it 2-4 slices, because another banned. No longer wanted, but this amount was enough.
I also appreciated the taste of honey. My husband helped me in this. Just when you don't eat or buy other sweets as a matter of principle, you start to feel the taste of everything else differently.
In short, I made an extremely important conclusion for myself: a lot depends on the habit (although there are exceptions). It is very difficult to break it, but it is possible. And after that, everything is already different, much better and easier!