Appetite is a thing completely independent of us. It may appear out of nowhere and disappear completely unexpectedly. Sometimes it happens that suddenly we are attacked by the feeling of hunger, when even the thought of food causes an angry rumbling of the stomach. And it happens on the contrary, you look at the cake and you understand that you can eat it, but you can not eat it.
Nevertheless, in this mysterious phenomenon – women's appetite, there are some regularities. Why precisely in female appetite? Because in the female body is not the same as in the male. Appetite is the result of a complex relationship of hormones, monthly cycles, mood, and life circumstances.
What does female appetite depend on?
Almost everything. It is probably worth starting with physiology, namely, with all of us known PMS. Why during this period you want to eat more than ever? I, for example, two weeks before the expected event, the appetite wakes up just brutal. I am ready to eat everything that comes handy. As the saying goes, hold on the fridge! And the food seems so tasty, like never before.
According to the doctors during the premenstrual syndrome, we want to eat because of changes in hormone levels. During PMS, many nerve centers are irritated, including the hunger center. In complicated cases, increased appetite can lead to serious consequences, including obesity. But this is extreme.
Appetite, like any phenomenon in our body, has seasonality. Here psychology and physiology are mixed. On the one hand, the body is trying to stock up on those extra pounds in order to keep warm in the cold winter. This is an instinct. On the other hand, in the summer we move more, and, accordingly, eat less.
In the autumn and winter, when the weather is bad outside, you never want to drink hot tea with a cake. This is psychology.
Another psychological aspect is our mood, emotions. When we are upset, depressed, when disappointment occurs in our lives, or if we fail, we eat. We seize the excitement, feelings, despondency. Oh, horror, almost all the emotions make us eat! And what to do with these natural features?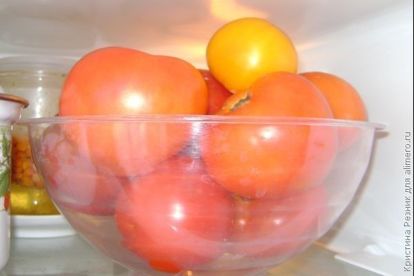 How to control appetite
There are many options for controlling appetite. All processes are tied to psychology. Opportunities to fool your appetite exist. For example, you can curb premenstrual appetite by eating food in small portions. Thus, there should be at least four meals per day.
In case you may be overtaken by a sudden attack of appetite, you must have several snack options in your purse. But it should not be high-calorie foods, for example, fruits, or dried fruits. Also, as a snack, you can use nuts, but not fried, the benefits of them less, and much more fat.
You can cheat the stomach by drinking hot tea. I often use this trick, if you want to eat. A cup of hot coffee, or tea, preferably herbal, or black with lemon, and a brutal appetite gives way to temporary, but saturation. It is only important that the drink is hot.
The stomach tends to stretch. But he can get back. Enough to sit on the bottom of the discharge. Just one day on apples will help reduce the reserves of the stomach, as a result, much less food will be required to saturate it. Fasting days should be carried out no more than once a week.
In addition, you might think – why are you eating? Are you really tormented by the feeling of hunger, or just want to try a new cake? Maybe you are sad or you are upset? In this case, it is better to drink hot tea with a piece of dark chocolate. Chocolate raises the level of endorphins, improves mood.
Another possibility to control your weight is banal visual alarms. For example, you can hang a picture on the refrigerator where you don't like yourself and look fat. If there are no such photos, you can write a note for yourself, like I have will power.
Another option that helps me is fitting the old stuff. There is a prom dress in my wardrobe. I try on it sometimes to control in which places I have lost weight, and which ones I should pay attention to. It happens, wear a dress, buttoning up, but you can not sit down. And, long live the fasting day!
Everyone comes up with their own way to control their appetite. All individually.
But what method do you use?
Reznik Kristina for alimero.ru