Very few women who really do not want to lose weight. The problem of overweight is of concern to many, but not everyone can cope with it.
Being at home most of the time, I began to notice that I was no longer as slim as I had before and decided to change the situation radically and return the old forms.
Here the main willpower.
I singled out for myself 3 points that I needed to follow in order to lose weight.
1. Food
Less harmful sweets and delicacies. Eat 5 times a day: breakfast, lunch, dinner and two snacks during the day with some fruit. Start the day with a glass of water and drink about 2 liters of water per day. Exclude constant snacks that are particularly relevant when sitting at the computer. Dinner should be no less than 4 hours before bedtime. Sweet should be replaced with dried fruit.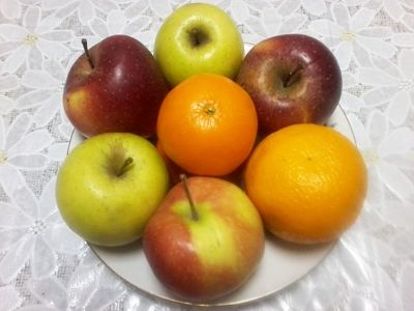 This option is the best for me. Of course, I will not say that I did it perfectly, it happened that I gave myself some slack, but then I took myself in hand.
In general, each woman herself can make a diet by studying the literature on this topic. After all, the mode of the day is different for everyone, eating habits are individual and if someone can easily give up one product, others simply cannot live without it. You do not need to exhaust yourself with a strict diet, the result can not always justify itself.
2. Exercise.
Making yourself do exercises every day is quite difficult. I decided to find an alternative. In fact, every day we involuntarily perform physical exercises: household chores (wet and dry cleaning, washing dishes, etc.), daily walks and outdoor games with a child, etc.
Dancing is the easiest way to actively move. If the music sounds all day long at home, then, willy-nilly, you start to dance, and if you have children, then fooling around with them for a few minutes is easier than ever.
The main thing is not to be lazy!
3. Classes on the treadmill.
There is a horse in my house, which for a very long time served as a coat hanger. In fact, this is a treadmill, not the latest model, but modern. The electronic panel displays the distance, time, speed and number of calories lost. It is best to engage in music or TV, get distracted, and time flies instantly. I was often stimulated by my son, who really enjoyed walking along the path with me. You need to start gradually from 5 minutes. Number of classes: 3 – 5 times a week for half an hour.
After 2-3 months of compliance with these three points, I saw the expected results on the scales: minus 6 kg.