I love the New Year holidays. I love to decorate the Christmas tree, decorate the house, give and receive gifts. All this is fun, fun and very homely. And then meeting and going to visit friends and relatives who have not seen for a long time!
Feast of the belly – not my holiday


The only thing I don't like at all is long feasts. I am not a supporter of high-calorie meals and a variety of food. My stomach categorically refuses to digest and use what everyone so carefully tries to slip me.
I have repeatedly lay in the hospital after such a New Year's feast. And you know, every time I just got tired of reminding about those people who know about it perfectly, and I have been known for years.
Sport and active lifestyle
I love an active lifestyle. I am not an Olympic champion and have never played sports professionally. But I love running with a racket (tennis, badminton), and I like to play basketball and swim. There was a time that in the winter, after work, she visited the pool until she fell ill. The water was still cold, but I had not been tempered before.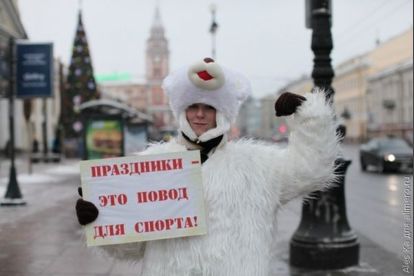 Summer is the best time of the year for me. There is an opportunity to go to the sea, improve your health, run, swim, tan. Or you can relax on the river, have a picnic and just relax with your best friends.
But still a lot of fresh fruits and vegetables! My mom has a garden and a garden. There is always a lot of work! After all, trees and plants always require maintenance, timely watering and harvesting. I love to help my mother, and if possible I come to her village. And there you can do fasting days: vegetable, fruit, apple, lots of options!
As you understand, I adhere to a healthy lifestyle. And for the New Year holidays, I do not gain weight. Why? I just really do not want to pay for my irrepressible appetite with extra pounds, which then remain for months, and for which then you have to load yourself with strengthened workouts.
I just stick to some rules:
– prepare and consume low-calorie dishes (vegetables, fish, salads without mayonnaise),
– obligatory physical activity,
– moderately consume alcohol.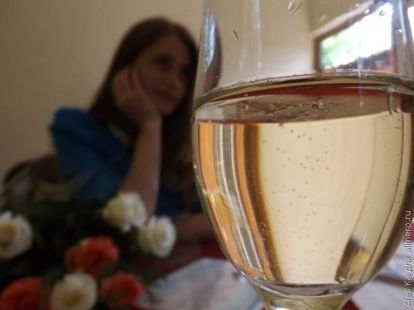 Concerning the last point. I, for example, a nursing mother. Alcohol, of course, is not desirable for me. But in honor of the holiday, I allowed myself vermouth with her husband. In general, winter feasts are hard to imagine without strong drinks. But they are calories. Yes, and bust, as you know, turns into the morning a hangover with migraines and extra centimeters at the waist.
But here you can cheat. How? It is worth simply to stock up on mineral water, ice, juices, compote. Champagne, vermouth, red or white wine, whiskey can be diluted by soda – the caloric content is reduced by half.
And how do you keep harmony in the New Year holidays? Do you have any secrets?