I do not know how anyone, but I mean by the celebration of the New Year not only the night from December 31 to January 1, but also at least 1 week – until January 7, and at most 2 weeks – until January 14.
How to keep your weight in a stable condition and not get better for the New Year holidays? I'll tell you about my secrets.
Training
You need to start training on December 31st. I used to try this day to eat nothing, or almost nothing, to be incredibly hungry at night and eat all sorts of goodies.
But in recent years, on December 31st, I did not miss breakfast, lunch and dinner. Thanks to this, there is much to eat on New Year's Eve.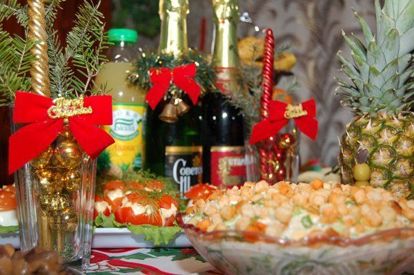 If this is not done, it is often due to the abundant food at night the stomach stretches and the next day requires no less food. It turns out a chain reaction: every day the volume of food does not decrease, and the weight is gradually gained.
By the way, dinner (rather dense!) Is better to arrange hours at 19.00-20.00. Then at the hour X will not really want high-calorie salads and other things.
Tricks in the menu
What a sin to conceal on New Year's Eve it seems that there is nothing tastier than salads richly flavored with mayonnaise, pork chops and sweet carbonated drinks in this life.
However, you need to change these concepts and try to change your menu at least a little.
For example, if you always cook only Olivier, Mimosa or similar salads, then make at least 1-2 vegetables, for example, vinaigrette. Yes, and the same herring under a fur coat due to the large number of vegetables will definitely be better.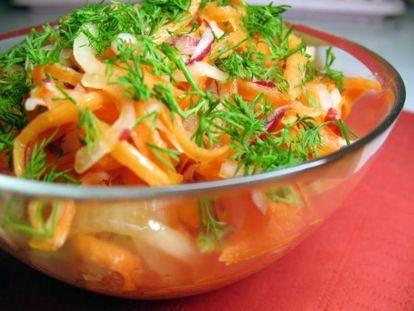 In addition, for example, I always bake meat. However much the calorie content of the food decreases.
New Year's feast 1-2 weeks long
It is clear that after 1 night there are many different delicacies, and often on holidays we go to visit, to parents, friends. How not to get better during this time?
It seems to me that there is a difference in high-calorie food 3 times a day and 1 time. For the figure, the second option is better. Therefore, it is worth eating plentifully and harmful only once a day, and for breakfast or lunch. In the rest of the meals you need to choose something easier.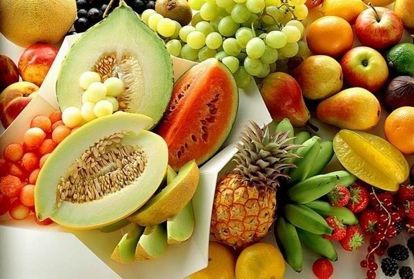 Motion
On New Year's Eve many people are watching TV. Break this tradition. Dance, walk at this time, and the figure will thank you! And on other holidays, take walks in the parks, on the city tree, etc. Do not forget about movement!