The topic of overeating and overweight always keenly worried me. And when you come to visit or go on a holiday, where there will definitely be a feast, you immediately begin to worry about not eating anything extra. Today I would like to tell you about my experience, how to control myself and not gain anything extra for the evening.
Such is our Slavic people: on holidays there is a lot to eat, drink plenty of water – come off in full! Tradition is, of course, good, but if you don't want to eat a couple extra pounds for one festive evening, then you need to prepare in advance for the appointed date.
The most important thing at this moment self-tuning is an effective technique in any business.
Diet the day before
Probably, many people think so, but today I do not have dinner, because tomorrow's meal, I'm still not gaining extra pounds. And it turns out, it turns out as in that adage, about the eyes of envying, raking hands, in any case do not declare a hunger strike before the upcoming holiday.
The morning before the scheduled event should start with breakfast, no hunger strikes. During the day, drink plenty of water, and a couple of hours before the start of the feast is better to eat fruit – and it is useful, and you will not be hungry.
And what's delicious …
Potatoes or Olivier can be eaten at home, but exquisite dishes or salads that you have never tasted should be tasted, of course. Therefore, you need to give yourself the installation, I will not eat up potatoes and meatballs, but try something new.
If the menu list was not announced in advance, then coming to a holiday, you can schedule a few dishes that you have not tried.
And, by the way, it is better to sit closer to a plate of fruit: a wonderful, vitamin and non-caloric snack on a festive table.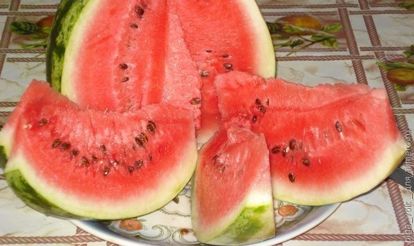 And take breaks between meals, eat, walk, talk, dance, eat fruit, time passed, ate again. Then the stomach will have time to digest food and the load will not be strong.

Good mood
Good mood is the key to success in any party. More to communicate, smile, laugh, and allows the atmosphere of the holiday, then sing and dance, and you forget about the feast of the belly!

Choosing a dress
And a little female trick, the right clothes. For example, a dress appropriate to a festive party on a figure will not allow you to eat too much, but a voluminous overalls, just the opposite – is very conducive to gluttony.
Follow all these recommendations, then the problem of overeating will disappear by itself. You will always feel 100%.
Enjoy your holidays!