From the new year I decided to lose weight – finally and irrevocably. But I absolutely can not diet. The mere words of the diet knock me out of a rut! 2-3 days at most – and I'm breaking. Always like this.
Therefore, I began to look for the most painless option for myself. I rummaged through a lot of literature, consulted with a familiar coach. And I decided – turn on the proper nutrition. Nothing fried, sweet, minimum flour, regular food intake, plenty of fruits and vegetables. In principle, no special restrictions – just food with the mind.
Hold out for the first three days!
As many have told me, the first three days are the most difficult. First, you have to change habits. Secondly, the stomach has not yet decreased in size and asks for its own.
I made an exemplary menu for the week, food schedule and start! By the way, my daughter helps me to live in a clear mode – the whole day is arranged for her by the hour. This makes it much easier to follow a clear schedule. And given that I have accumulated a lot of motivation to lose weight – I did not intend to give up. And the first three days, I stood quite easily.
Of course, all the time I wanted to shove something in my mouth – then pieces of apples rescued me. After a couple of days, I noted, not without pleasure, that I calmly maintained the intervals between meals. Now it remains to make proper nutrition not in a short-term way to lose weight, but as the rule of my life.
How do I stay on proper nutrition
Literally the first days showed that it helps me lose weight. So share!
1. Immediately buy only the right products for a week. I prepared a list of products that I would need for a week, and buy only them. No chocolates, buns, soda. In addition, avoiding shopping in the middle of the week, I am not tempted to buy something harmful.
2. Buy only full. How many times had I gone hungry to the store, I filled my cart with all sorts of snacks – pies, pizzas, grilled chicken. And already in the car on the way home I began my meal.
3. In the refrigerator should be only the basis for cooking. As soon as I have an extra steam chop, I have an end in itself to eat it. Apparently, I have problems with my will power! It is better to eat an apple or a cucumber – and that is more good.
4. No sweets that can seduce. With this, I also have big problems – as soon as something tasty appears in the fridge, I immediately try to skomyachit it. Therefore – I get rid of unnecessary temptations. No – and do not!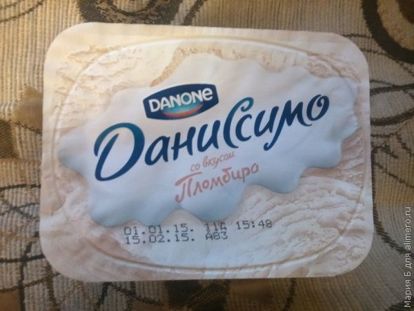 5. Learn to distinguish psychological hunger from physical. Physical is when it is already in the stomach. In the evenings I usually have psychological hunger – I can chew something every 5 minutes. Now I am trying to control myself, but, and when I am completely unbearable, I have a snack with some kind of vegetable or drink some water.
6. Water is always at the ready. Before, I almost never drank water. In my diet was only green tea. I drank 10 cups a day. And this, it turns out, is practically a separate meal. Now I always have in a prominent place a jug with some water. I make it with lemon and ginger – and it is useful, and do not want to eat, and tasty.
7. Baby food to help. No, I do not mean jars of purees. My little girl is 1.8 years old. Naturally, I go to her for every meal. Moreover, all non-greasy, light and useful. Now I began to cook a little more – for myself. This is how my baby helps me maintain proper nutrition. True, we do not have a dad now, so you can not cook anything else.
8. And again, there is no need to cook for those who do not want to adhere to proper nutrition. Well, this is, of course, a forced way to control yourself in this way. Now my husband and I are divorced, so it's easier for me. And before that it was very hard for me to diet. He then at that time demanded a meatball with fried potatoes. Well, I could not always resist.
Well, in general, to be honest, over time, proper nutrition becomes a way of life. A month later, I have a lot easier. I no longer pull on fried potatoes, a slice of white bread and a piece of sausage. Therefore, I continue!
And what are you doing to stick to proper nutrition? Please share your secrets!