Here I am wondering: are there many people who are losing weight or have already lost weight? With this experience, would you change anything in the process of losing weight?
I came across a photo 10 years ago. 20 kg overweight. I am young, but ugly full, in shapeless clothes. In addition, the experience of improper diets also made my journey to harmony well, very long.
But he is also experienced in order to learn from him and not repeat mistakes again. How would I lose weight now if history repeats itself? Here are my thoughts 🙂
How would it be

One fine morning I go to the mirror … and the morning ceases to be beautiful. I see my reflection and it dawns on me: Oh, horror! I have a ton of extra weight! From where
I am upset. No, I even fall into a light shock and depression. Maybe even starting to whimper … whipping with a sandwich and cake. And again I look in the mirror, get upset, roar and eat …
But then the brain turns on: to always be in such a state is not an option. We need to do something.
Everything is decided – losing weight! How? No question, now the Internet will tell me all the secrets. Oh, a miracle – found! Wonderful diet – for a week – minus 15 kg! What do you need? Oh, nothing – just kefir and water. Charm! I run to the store, buy kefirchik, only 1%, and start tomorrow.
And tomorrow. Yeah, until 14:00 on kefir, I lasted well, but now I feel terribly hungry. I have a terrible mood, I am hungry, angry and still fat.
5pm I am uncontrollably drawn to the fried potatoes. What about diet? And minus 15 kg? Oh him! And all my slender dreams disappear as the potatoes are prepared …
After this dinner, I am not angry, but contented and full. So, now you can think about the diet again. And that's what I'm thinking.
When common sense turns on

As experience shows, all starvation diets that cause discomfort, spoil the mood and psyche, should be swept away immediately. This list also includes diets that promise a stunning result for 3/5/7/10 days. Why?
1. It is foolish to hurry in this matter (actually, as in any other important matter).
2. The benefits of such diets are very doubtful, but the harm to health, both mental and physical, may well be, and this is a fact.
3. After such a diet always comes gluttony stage. And even if it is not very obvious, and I just come to a normal, habitual diet, then all my 15 kg dropped by incredible efforts will return, and very quickly.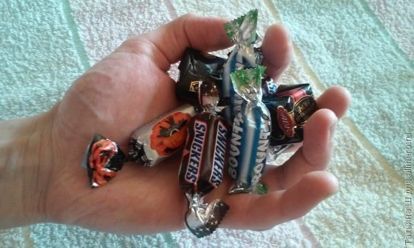 What remains?
Medical and sports nutrition. I will carefully study the principles, tips and recommendations, after all their clever people have developed, there are even entire clinics where obesity is treated. And I didn't see fat sportsmen (sumo wrestlers don't count;))
As a result, I will inevitably come to the conclusion that proper nutrition and counting calories is a logical thing. And I probably will lose weight. But most importantly, not right from today. And not even from tomorrow. In general, I will not change anything in food habits for the next couple of weeks.
The only thing I will do is buy myself a beautiful notebook, kitchen scales and get a calorie table. And in these 2 weeks I will just write down what I eat. Again, I repeat: as long as there are no restrictions, all my habits are not restrained and do not change, I have a normal diet and menu.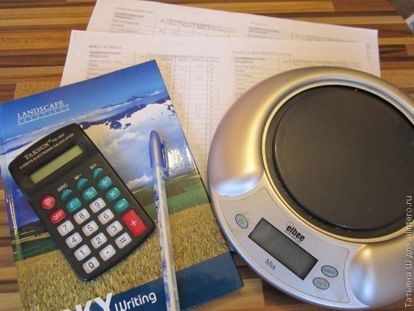 And after this time, I will open my summary and carefully study. So, what kind of food contains empty calories? What trans fats in incredible quantities? And how many calories a day do I eat?
The next stage – I will try to remove the so-called cinder-dig, that is, food that is absolutely useless. But not all at once, otherwise it threatens with another blow to the psyche.
For example, I will do this: if I have enough condensed milk jars for a week (I drink coffee in the morning), then I will try to put a little less so that the jar is enough for 2 weeks already. Then I'll stretch for 3. I'll do the same with mayonnaise, white bread, buns and fried food. And in half a year, perhaps, I will generally refuse such a meal.
Next thing for calories. Suppose, according to calculations, I got 5000 kcal. It is stupid and wrong to immediately cut back to 1500. I will reduce caloric content by 10-15% every 2 weeks, until I reach the calorie I need, optimal for my age, height and physical activity.
Then I will enter once a month fasting day. But so that he was not hungry, perhaps it will be protein, or banana-milk. Next month I will have 2 unloading days, for example – 1 number and 15. And then every week.
Starting to count and cut calories, I will not run immediately to the gym. Let the body get used to the changes. But move, of course, necessary. Let it be walking, hula hoop, light charging. But here you need to give a strong load gradually, especially if there are a lot of extra cache drives. And at the initial stage we take care of the heart and joints.
Of course, I will lose weight slowly, do not argue. But without stress, without harm to my already long-suffering body. In addition, eating habits will be developed for me for the rest of my life, and together with them the risk of again increasing to the point of disgrace will significantly decrease.
And the most important thing
While losing weight, I will not react to the proposed ice cream: What are you? I can not after all, I'm on a diet !; I will not be wasting my diet around everyone, or counting the caloric content of food in someone else's plate. I will enjoy life, enjoy the new day and small victories over weight. Indeed, slowly but surely, I am going to the goal 🙂
Have you ever thought how you would lose weight if the need arose?