I already wrote that I could lose weight in 3 years at 19 kg. The first time I exhausted myself with diets. Even almost the stomach itself is not spoiled, losing weight on ice cream.
But today I want to share a completely different side of the issue.
In addition to proper diet, I began to exercise regularly. Exercise helped me to find a beautiful body and maintain it in this state until now.
You do not want – we will force!
At first I could not bring myself to play sports. I decided to start with a normal charge. But every morning, after the hint of the alarm clock that it was time to get up, I mentally gave myself another 5 minutes.
And also — this is my favorite — I persuaded myself that if not today, then I would definitely begin tomorrow. And so it was with me tomorrow and the day after tomorrow. Until the skin began to sag. Because I lost weight, but I didn't do physical exercises.
And so I began to do exercises in the morning. Gave her only 15 minutes. But she tried to maximize the use of all muscle groups.
It is true that the habit is developed gradually. After 2 weeks of regular classes I woke up myself at the right time and was not lazy to do the exercises qualitatively.
We need a motive
Frightening myself to lose weight, and the skin will hang like an old woman, I began to run in the morning. True, I was able to run relatively normally only when a good half of my extra pounds had melted. Before that it was just hard legs.
Now I run every morning for 40 minutes. I leave the house, set myself an alarm for 20 minutes and run. As soon as it works, I turn around and head home.
Thus, I always comply with the established rate. And I do not need to think whether I can get home on time or not. Very convenient – I recommend using an alarm clock!
Beauty requires strength
Exercise helped me to tighten my body. I love sports! For me, charging in the morning, as a ritual, as washing or brushing your teeth is a must!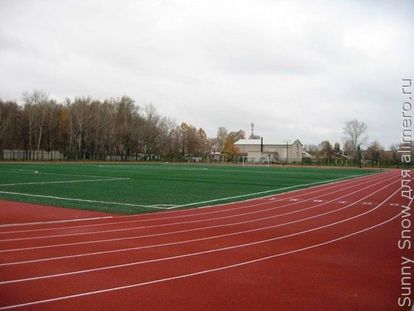 And I became involved in other sports. I take great pleasure in skiing in the winter, cycling in the warm season. I love to play badminton and skate. And still thinking about buying myself videos! Imagine, po-li-ki! Yes, I used to think about this could not!
That's how I turned from a completely non-athletic man into a pretty athletic young lady.
Do you like sports? What kind of hobbies do you like? Do you like to do it or do you still force yourself?