My story is quite banal: after giving birth, 30 extra kilos stuck to me. At some point, the scale arrow stepped over 90 kg, and I realized that there was nowhere to pull. And then the girlfriend miraculously began to melt in front of her eyes! So I learned about the Dukan diet.

Diet stages
Conveniently, on the official website, you can calculate your ideal weight and duration of all stages of the diet for free. There are four stages.
The first, the hardest, when you can eat only protein foods (lean meat and skim dairy products).
At the second stage, it is necessary to alternate such protein days with vegetables.
At the third stage, fruit, whole grain bread is added and sometimes you can pamper yourself with pasta and sweet.
At the fourth stage, which lasts a lifetime, you can eat everything, but with some reservations.
At all stages, you need to drink plenty of water and eat 1-3 tablespoons of oat bran.
How is the diet
My diet went pretty easy. It was very important for me that I can eat at any time and in any reasonable quantity. I wanted to arrange a third breakfast for myself, or at midnight I was drawn to the refrigerator – please! But only from the list of permitted products. And this list is great, you can invent a large number of various dishes, even desserts!
It turns out that you can make pizza, biscuits, bread and even a cake from bran, cottage cheese, eggs and sweetener! Therefore, on a diet I did not suffer, because there was always something to eat.
Of course, this diet will suit more meat lovers than vegetarians.
At first I adhered strictly. But I did not like foods with zero percent fat content, and I gradually switched to foods up to 5% fat. Yes, and sometimes vegetables allowed on protein days. In general, a little adjust the diet for themselves.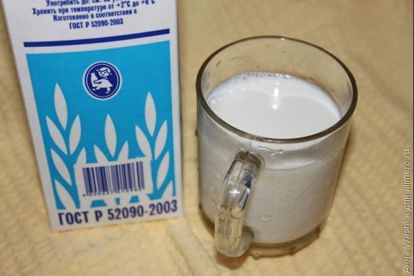 Results on the Dukan diet
I started the diet last January with a weight of 94 kg, by the end of the summer the scales showed 65 kg – weight, which was calculated as ideal, based on various parameters. But on achieving the desired weight, the diet does not end!
Only the second stage ends – the alternation of protein and vegetable days, and the third stage begins – the stage of weight fixing, which in my case lasts eight months (the less kilograms you have to lose, the less the duration of all stages).
Now I am at this third stage. You can eat some fruit, bread, cheese every day, and have a feast twice a week – there is everything you like, but only for one portion.
Soon I will go to the last stage, when you can eat anything, but just remember to arrange a fasting day once a week.
I am pleased with this diet, and I hope that it will be possible to keep weight!