I have always been slim. My friends were jealous and admired at the same time. It so happened that I was in the same weight since my youth. Still, during pregnancy, I gained extra pounds. Postpartum depression has added its own. My weight increased by 15 kg.
Instead of pulling myself together, I more and more seized my grief. It so happened that I did not breastfeed my daughter, so I could eat sweets unlimitedly. I could not find a dress for myself. And it became much more difficult to move. When my husband and parents began to say in plain text that there shouldn't be a lot of good women, I decided to put my figure in order.
In the morning I did the exercises. For a start I chose simple ones: squats, bends, and a press. But even that was hard for me. Creepy shortness of breath and weak muscles made themselves felt.
Krepatura not long to wait. But every morning, in spite of everything, I jumped, crouched, made a birch tree. And only then water treatments and half an hour breakfast.
I also began to eat in a certain way. I myself have developed an optimal diet for myself. I allowed myself a hearty breakfast. In the morning I ate what I wanted most of all, and what I could obviously recover from: fried potatoes, sweets, cakes. At lunch, I ate soup, and for dinner – a salad of fresh vegetables, boiled beets or an apple. For the night drank a glass of kefir.
I read somewhere that water perfectly helps in the fight against obesity. It turns out that the optimal daily rate of water for a person is from 1.5 to 2 liters. For me, this was a revelation. I did not like water and did not drink even in extreme heat.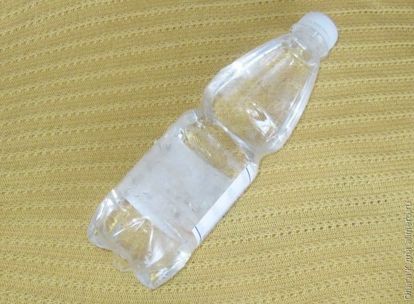 To develop a good habit, I put a jug of water on the table. I also took water with me for a walk. Indeed, as soon as I began to drink more water every day, my kilograms began to move. I slowly but surely began to lose weight.
Every day I was walking. The most usual walking, with a stroller and a peanut. I went at least 2 hours. I left the house, set the alarm for 1 hour on the phone and walked to either side of the house. As soon as the alarm went off, I turned around and walked back.
I also began to go to the pool. Only once a week. Swam for an hour. I tried to swim more vigorously. Thanks to swimming, my skin tightened very well, the tummy that remained after the pregnancy was gone.
Thus, I lost 5 kg in a month. The following month, I continued to fight the hated kilos. And after 3 months I returned to my former weight. It turns out nothing is impossible!


I still continue to eat right, drink water and walk briskly. This has become my way of life.
Do you have experience in dealing with obesity? Tell us, what helped you put your figure in order?