In winter, I always gain a few extra pounds. The effect is that I move less, but because of the cold weather I eat more. I guess I'm not alone. After all, many of the women now know themselves in me, aren't they?
I want to share some methods that help get rid of extra pounds accumulated over the winter period. I use them for several years and they work!
1. Water – life-giving moisture!
In winter, drinking water is not very desirable. And, as a rule, during the cold season I don't drink water in its pure form, only tea, coffee or compotes. And water is very necessary for the body.
By spring, I begin to force myself to drink from 1.5 liters of pure water a day. At first, it is very difficult to drink such an amount, but literally in 3-4 days I already easily drink 2 liters per day. And the first 2 glasses of pure water, I drink immediately after waking up.
2. Hiking.
As soon as it gets warmer, and the longitude of the day begins to arrive, I enter the walks. After work, I go 3-4 stops before and walk to the house. By the way, the evening walk helps to relax after a hard working day, it charges me with energy and optimism.
On weekends I go for a walk for 1 hour. I go to the park, walk there or just walk along my street and back. The main thing is to walk.
3. I exclude some products.
At the time of weight loss, I refuse bread, baking and sugar. Instead of sugar, I am perfectly saved by dried fruit and honey. Every year I think that in the winter it is necessary to immediately exclude sugar, but somehow it does not work out. But when I start to engage myself – so with ease!
4. Include bran in the diet.
Honestly, I do not like them. I use them when I need to lose those extra pounds. I add them to yogurt, kefir, porridge and even
in burgers. For the proper effect, I eat them 3 tablespoons per day! They cleanse the intestines very effectively, especially if you drink food with them with a glass of water.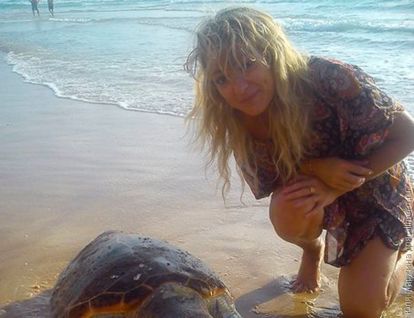 5. Aerobics and swimming pool.
I sign up for aerobics and there I am rapidly working on myself. Sometimes, when there is no time to attend classes, I study at home. I pick up a lively music, put on headphones and practice for half an hour.
The swimming pool in the nearby area starts from spring. I always sign up and go there on Sundays. I enjoy swimming. And it helps to lose weight.
Here are my methods of dealing with obesity gained during the winter. He has already brought good results! For a month it took almost 4 kg!
And how do you lose weight after winter? Share your secrets?